Spotlight to shine on future-proof tactics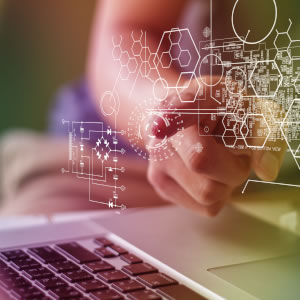 The emphasis on adopting technology and innovation strategies has become prominent in the legal profession, with a new event to showcase exactly how to use these assets to ensure longevity and remain ahead of the pack.
The Lawyers Weekly Future Forum is the first event of its kind in Australia and will reveal how lawyers and law firms can tackle legal industry disruption, at a time when innovation has become a necessity to ensure they remain relevant and in demand.
Coming to Sydney on 9 November 2016 and Melbourne on 11 November, the Future Forum will feature a number of high-profile speakers, who will teach attendees strategies, tips and ideas that will transform their practices.
The jam-packed agenda will open with a welcome from ABC TV's host of The New Inventors James O'Loghlin, who has been selected as MC of the event.
Kicking off the first official session will be Peter Williams, founder of Deloitte Digital.
Mr Williams will provide insights into how legal professionals can embrace performance-enhancing technology at a low cost. He will also teach attendees how to tap into the capabilities of employees, why they should be looking at digital disruption as an opportunity instead of a threat, and how to deal with complexity and uncertainty as new issues emerge that have not been considered by the law.
The next session will be led by Bobbi Young, CEO of LEAP, and will focus on how legal professionals can revolutionise the way they practise law using mobile technology.
Ms Young will reveal strategies legal professionals can adopt to provide excellent client service, despite being away from the office.
She will also explain three ways attendees can automate repetitive work processes to allow more time to build stronger client relationships. She will discuss how legal professionals can provide the best possible data security for clients and how they can give clear and relevant advice on the spot, with client information at their fingertips.
The next session will feature a panel discussion on innovation success stories.
For the Sydney event, the panel will feature Mr Williams, Sixth Floor Selborne Wentworth Chambers barrister Pouyan Afshar, Norton Rose Fulbright partner Nick Abrahams and Hive Legal founder and managing director Jodie Baker.
For the Melbourne event, the panel will again feature Mr Williams and Ms Baker, along with Allens partner Anna Collyer and Envato general counsel Chaman Sidhu.
Both panels will reveal how legal professionals can differentiate themselves from their competitors using technology, and discuss the panelists' top picks for applications, software, tools and apps they can't do without.
MC James O'Loghlin will then take the stage for his session 'Innovation is a state of mind'. Mr O'Loghlin will reveal how to grow, test, assess and implement new ideas, as well as six strategies to build a workplace culture that encourages innovation.
Following on from this, Chris Novak, co-founder and director of investigate response at Verizon Enterprise Solutions (US), will focus on cyber security and reveal why legal firms are prime targets for cyber criminals and what they can do to eliminate risks.
Bree Moody, executive director – commercial and strategy at LexisNexis Pacific, will then teach attendees all about how law firm clients are using analytics and data to choose legal services.
Ms Moody will reveal how analytics and data can enhance firms' business development initiatives, while leveraging software options to their advantage.
The next session will discuss the future of artificial intelligence, and will be led by Julian Uebergang, managing director – Asia Pacific at Neota Logic.
Mr Uebergang will address the rise of artificial intelligence in law, while revealing how AI is being used by law firms and in-house teams to productise expertise, as well as being leveraged to deliver a greater client experience.
Next up will be Andrew Abel, practice growth expert at Legal Practice Blueprint, who will deliver a session on the top tools and apps for the legal profession. This will show legal professionals how they can impress their clients and improve time efficiency.
Finishing off the event will be Chris Schwager, video director and video marketing specialist at Ridge Films.
Mr Schwager's session will showcase video communication and how having an online presence can effectively boost a legal professional's influence.
Mr Schwager will discuss how legal professionals can use online strategies to become recognised experts and thought leaders in the profession, using video communication to start and continue conversations.
The Lawyers Weekly Future Forum, in partnership with LEAP, will be held at Sydney's Wesley Conference Centre on 9 November, and Melbourne's Convention Centre on 11 November.
To register your interest or to learn more about the event, click here.