Singapore-Aus FTA a big win for legal profession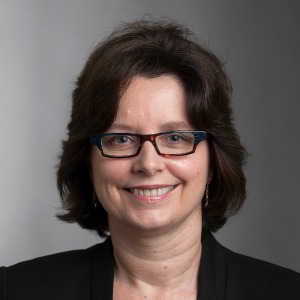 A global firm and a legal academic have welcomed the announcement of an expanded Singapore-Australian Free Trade Agreement, saying it presents significant opportunities for legal professionals.
Last week the Singaporean and Australian governments announced a revised Singapore-Australia Free Trade Agreement (SAFTA), which contains measures to increase collaboration and business between the two nations' legal sectors, including wider reciprocal recognition of the legal qualifications granted in both countries.
The revised agreement followed the third review of the 2003 SAFTA, which concluded in May 2016 and recommended new trade, investment and business measures to strengthen the cultural and economic ties that already exist between the two nations.
Herbert Smith Freehills regional managing partner Sue Gilchrist said the revised agreement provides greater certainty for Australian lawyers and law firms operating in Singapore, and for Singaporean law firms collaborating with Australian law firms, particularly in the ability to practise Singaporean law, to work in international commercial arbitration, and to take advantage of future legal market reforms.
She also noted the revised agreement provides Singaporean recognition of juris doctor degrees awarded by Australian universities, alongside the undergraduate law degrees currently recognised under the SAFTA, and Australian recognition of undergraduate and juris doctor law degrees awarded by Singaporean universities, subject to applicable SAFTA conditions.
"We welcome the new agreement and the greater certainty it will provide to law firms, such as Herbert Smith Freehills, that work alongside our clients in Singapore, and throughout south-east Asia and the Asia-Pacific region," Ms Gilchrist said.
"For individual lawyers, the agreement will simplify practice between jurisdictions, which can only lead to greater understanding and cooperation between the two economies, and more ease of doing business for our clients."
Professor Carolyn Evans, chair of the council of Australian Law Deans and dean of Melbourne Law School, also welcomed the expanded FTA.
"Australia and Singapore share an important common law heritage and a commitment to high-quality legal education," Professor Evans said.
"We welcome the opportunity to expand our offerings of law degrees in Singapore, particularly given the very high quality of students from that country.
"We believe that education is an important pathway to deeper relationships between the legal professions of our two countries."