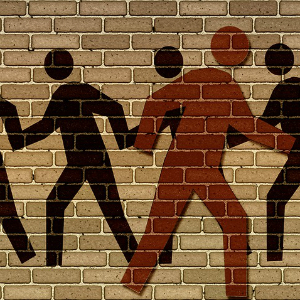 For the first time since 2011, Australian lawyers have reached the target for completed pro bono work.
According to the Ninth Annual Performance Report on the National Pro Bono Aspirational Target, 11,185 Australian lawyers provided 402,216 hours of pro bono legal services in the 2015-16 financial year. This equates to 223 lawyers working pro bono full-time for one year.
The result marks the first time since 2011 that signatories to the aspirational target have collectively met the target of at least 35 hours of pro bono work per lawyer per week, representing an 8.3 per cent jump on the pro bono hours reported in the 2014-15 financial year.
"There has been growth across the board," said John Corker, CEO of the Australian Pro Bono Centre.
"Of the 37 large firms (that is, firms with 50 or more FTE lawyers) that reported in both [FY2014-15] and [FY2015-16], 26 reported an increase in pro bono hours per lawyer and 17 reported growth of more than 20 per cent. It's been a few years since we've seen this level of growth.
"In a tightening legal services market, it is a tribute to the dedication of these firms that they have maintained and grown their pro bono programs despite today's competitive challenges."
Mr Corker said factors that have contributed to the overall growth of pro bono include more firms being strategic about their pro bono legal and community investment plans.
He also noted that there has been more demand for work being done in areas of high unmet legal need, such as migration, where there is little government assistance available.
"With the target now in its 10th year, these results show that its influence as a driver of pro bono performance continues to grow," Mr Corker said.
"The fact that almost half of the target signatories either met or exceeded it in [FY2015-16] demonstrates that the target remains well-positioned as a benchmark for the conduct of pro bono legal work across the entire Australian legal profession.
"It provides firms with a robust and achievable goal, encouraging them to support and develop their pro bono legal culture, practices and programs."
The report, prepared by the Australian Pro Bono Centre, provides an annual snapshot of pro bono legal work in Australia.
The report is based on data provided by law firms, solicitors and barristers who agree to use their best efforts to achieve a target of at least 35 hours of pro bono legal work per lawyer per year, including 18 of Australia's 20 largest firms.