Legal team reaping benefits of key measurement tactics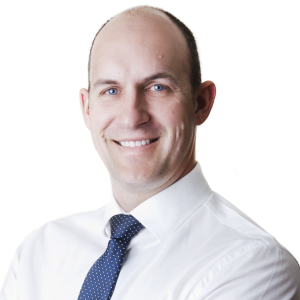 The deputy general counsel of Treasury Wine Estates says implementing key measurement methods in his legal team has improved its performance tenfold.
Speaking at lexvoco and McInnes Wilson's In-house Counsel and Government Solicitor Symposium recently, deputy general counsel of Treasury Wine Estates and self-described "data nerd" Jason Ryan (pictured) discussed improving performance through measurement, and how his legal team has taken this to a whole new level.
In implementing methods of measurement, Mr Ryan said he and the legal team at Treasury Wine Estates have been able to create strategies for continuous improvement.
As an example, Mr Ryan said one of his team members, Danni Casey, runs the company's Wolfblass packaging facility – one of the largest packing facilities and wineries in Australia.
Mr Ryan explained that if asked how her plant is performing, Ms Casey can immediately present data that includes hourly, weekly and monthly measurements. Likewise, he said, if a salesperson at Treasury Wine Estates is asked about their performance, they are able to describe it in terms of sales by channels and by volume.
Mr Ryan said implementing these key areas of measurement has enabled the company to understand precisely how effective its lawyers are, not just whether they're over or under budget.
"Companies perform better when they measure, and the more you measure, the better you perform," he said.
"Our executives wanted us to prioritise high-value work, to directly align our work to strategy, to perform efficiently and effectively and to empower everyone around us to take sophisticated commercial risks."
In total, Mr Ryan said his legal team has created 20 metrics that record performance. He noted these are separated into three groups – client satisfaction, operational effectiveness and financial performance.
His legal team has a colour-coordinated chart, measuring the performance of these three groups, aiming to spend their time doing "high value – low effort" work instead of spending their time in the "red", meaning doing work that is very high in effort but very low in value.
Mr Ryan noted that this data measuring high- and low-value work can be tracked on an individual or a team basis, meaning the entire legal team is able to spot individual or group trends, locate the sources of low-value work in the company, work out why these exist and take action to remedy them.
Similarly, every time lawyers have an interaction with a client at Treasury Wine Estates, the team colour-codes this contact depending on whether it was a pleasant experience, how functional or dysfunctional it was, and whether the two parties understood each other.
According to Mr Ryan, this engagement rating data generates a "heat map" across the organisation that highlights problem areas.
"We don't use this data for the purposes of saying how brilliant we are – it's really about improving the team's performance," he said.
In-house lawyers can commonly feel as if they're too busy to get everything done; however, Mr Ryan noted that the metrics used at Treasury Wine Estates can reveal whether a lawyer is actually doing enough work, doing the right work, operating efficiently and working well with the client.
"It will come through loud and clear in the data whether or not they're actually too busy for the right reasons – and if they are, it might be time to hire a new lawyer to help them," he said.