IP clients hungry for forward-looking services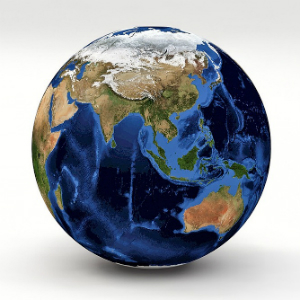 'Future-proofing' has become a top priority for clients seeking intellectual property (IP) services in Australia, a Sydney trade marks lawyer has said.  
Stuart Green has been practising as a trade marks and branding lawyer for 12 years. Based in the Sydney office of DibbsBarker, he has watched Australia's business community mature over the past decade, as reflected in the clients who seek out his services.
While Dibbs caters to clients both in Australia and abroad, Mr Green has observed domestic businesses, in particular, becoming increasingly alert to the need to "future-proof". He suggested that this desire has led businesses to seek more holistic, strategic advice from law firms.
"There has certainly been an increased awareness amongst Australian brand-owners of a need to future-proof their businesses. People are becoming more and more sophisticated and savvy," Mr Green said.
"People are planning ahead a bit more, they know it's not just the national concern they need to be aware of now. There is a short-term as well as a long-term consideration that needs to be borne in mind," he said.   
For companies looking to enter foreign markets, Mr Green added that law firms such as Dibbs have adapted to focus on holistic offerings. The collective legal-strategic business advice that Mr Green is involved in providing sees Dibbs act as a "hub" for the coordination of taking brands to the world, he said.
"One of the things that we always emphasise is that trade mark and brand protection can't be looked at in isolation. That means you're looking at aligning the client strategy and its brand protection with its commercial goals.
"We're assisting clients take and expand their businesses overseas – so it's a question of ensuring that they are strategically placed to ensure that they can use and enforce [their brand] in a particular jurisdiction," Mr Green said.
In the case of business branding, trade marks and intellectual property (IP), Mr Green offered the example of taking a company to market in China, stressing the need to combine strategic advice and legal know-how. He said that while different IP rules and regulations apply in Australia and China, it is important to pose questions about commercial relevance.
"The obvious thing is adapting your brand to the audience of your new jurisdiction. Given that the consumer in China, for example, is more likely to understand a brand in Chinese script, what do you file for?" Mr Green said.
"Do you file for the English brand that you're aware of and your Australian customers understand but that's not necessarily going to cut through in China as a jurisdiction? It is certainly a main point to consider," Mr Green said.
In the domestic context, the Dibbs lawyer flagged recent changes to Australia's trade mark registration fees as a reform that may tempt people to change their business strategy. He warned people about falling into the trap of adopting a "broad protection approach" simply because it is now more affordable to file for registration.
"Ultimately, that may end up in a situation where you invite unwanted contentious proceedings that cost an arm and a leg.
"It can be a tricky exercise for anyone who is unfamiliar with how the system works and where to seek protection. It one of those areas where you can be penny-wise and pound-foolish," Mr Green said.
The inaugural Lawyers Weekly's Future Forum will feature a number of sessions with industry experts, discussing how legal professionals can future-proof their businesses.
The forum will take place in Sydney on 9 November 2016, and Melbourne on 11 November 2016. 
To learn more about the event or to register, click here.