Firm to provide tool 'unlike anything in the market'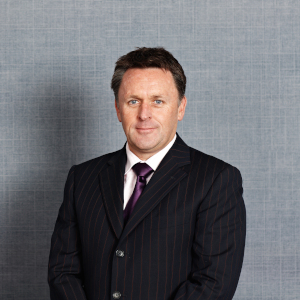 A national firm has entered into a joint venture with a Canadian start-up to launch a new entity, designed to provide a unique service to Australian and New Zealand markets.
Corrs Chambers Westgarth, together with Beagle, has announced the launch of Beagle Asia Pacific Pty Ltd – a new entity established to provide practical and accessible artificial intelligence technology.
Corrs partner James Whittaker (pictured) said the 50-50 joint venture is set to "revolutionise the way Australian and New Zealand companies are using AI technology", with Beagle's software and productivity tools offering companies a "scalable and affordable product unlike anything currently available in the market".
"This is an AI-based narrative review, which gives clients the benefits of AI without having to commit to the expensive and lengthy process which is the current norm," said Mr Whittaker.
"Up until this point, many companies have had to rule out using AI for contract analysis because they haven't had the scale or the budget.
"Beagle's software addresses this market gap and, rather than being confined to use within legal departments, it can create benefits right across the enterprise structure, from legal to procurement, contract administration and management, risk, insurance, IT and IP."
According to Beagle founder Cian O'Sullivan, Beagle's technology is able to digest and identify important elements within text at approximately one page per second. The platform augments a user's ability to make appropriate decisions and does so in a way that increases the uniformity of these decisions in accordance with the organisation's policies and procedures, he said.
"Instead of adopting the common reactive approach of other software platforms in the market, which look at what a company has agreed to previously, this platform is focused on quickly learning what is needed by a company based on its own policies and culture, and then helping decision-makers stay within those boundaries," said Mr O'Sullivan.
"This approach drastically improves corporate compliance and provides exceptional transparency, in fractions of the time currently invested."
Corrs partner and CEO John Denton AO said the joint venture reflects the firm's strategy to embrace technology and pioneer new ways of adding value.
"At Corrs, we recognise the continued and increasing importance that technology is playing throughout the business landscape – both in legal departments and more broadly. Our aim is to be at the forefront of these changes, to catalyse them," he said.
"The key to ensuring we thrive in the shifting delivery of legal services is to ensure our innovations deliver value to the market.
"At times, this extends beyond our immediate client base, and our joint venture with Beagle is a great example of this."
Beagle Asia Pacific Pty Ltd is being introduced to the market as a pilot program for a select number of Corrs' clients.
The software will eventually be available to all businesses in Australia and New Zealand, not just Corrs' clients.
Artificial intelligence will be one of the many topics discussed at the inaugural Lawyers Weekly Future Forum. 
The event will be held in Sydney on 9 November and in Melbourne on 11 November. For more information, click here.