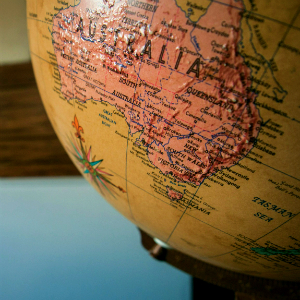 While some have called for the introduction of an international commercial court in Australia as an alternative form of dispute settlement to international arbitration, the chair of the Hong Kong International Arbitration Centre feels it is unnecessary.
Earlier this year Victorian Supreme Court Chief Justice Marilyn Warren AC and Justice Clyde Croft said the need for an Australian international commercial court is growing as more free trade agreements come to fruition.
During Hong Kong International Arbitration Week 2016 earlier this month, the Hong Kong Secretary for Justice Rimsky Yuen SC endorsed Australia as a suitable jurisdiction for the development of arbitration, as well as an international commercial court.
"I heard that Australia is thinking of setting up an international commercial court," Mr Yuen said.
"I think that would be one possible alternative to develop the arbitration and I'm sure people will have every confidence in the judges of Australia."
However, the Hong Kong International Arbitration Centre chair Teresa Cheng told Lawyers Weekly she doesn't think an international commercial court is necessary in Australia.
"This idea of an international commercial court starts actually with the concept of one country, two systems," Ms Cheng said.
She explained this using the example of the first international court to be established.
"It started very much with Dubai. Dubai set up their Dubai International Financial Centre as a 'building' whereby if the contract is signed there you will be subject to common law and not Dubai law."
Ms Cheng said it's important to consider why a jurisdiction like Dubai needs two systems.
"I think there are reservations about the Dubai legal system and in light of the development of business, instead of just relying on Islamic law and Dubai law, they said 'Let's have common law because financial businesspeople are familiar with the common law'," she explained.
"So therefore that was set up. That was the first international court, as it were."
Other jurisdictions with international commercial courts, such as Qatar and Abu Dhabi, need them because the local law is unfamiliar to the international business community, according to Ms Cheng.
"So does Australia need it?" she said. "I doubt it, because Australia has a sound commercial law background already."
"Your judgments are very, not all of them, dare I say, but a large number of them are very well reasoned. So do you need to set up something to show that you in fact are not confident about the rest of your judicial system and laws? I would think not."
Ms Cheng went on to discuss the reasoning behind the recent introduction of the Singapore International Commercial Court.
Ms Cheng believes it is a marketing ploy and an attempt to gain attention, rather than a genuine provision of options for parties.
"I always question why did Singapore have to set up a separate ICC? I asked that question to the Singaporeans and nobody answered me properly, they only say that it's a choice to the parties. But it's marketing," she said.
"You don't create something and make a name for it so that you get talked about."
Coming back to Australia, Ms Cheng concluded: "I probably would think you would not want to be seen to be like places which need a separate forum because you don't trust the rest of your law or your judiciary."