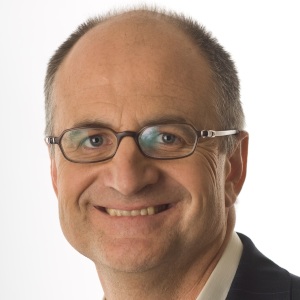 Legal professionals must think of new ways to offer their services or they will risk being made inadequate in years to come, according to a former corporate lawyer turned TV host.
Speaking ahead of Lawyers Weekly's inaugural Future Forum, James O'Loghlin, host of The New Inventors, said in a period of unprecedented upheaval like the legal profession is facing now, maintaining a clear focus on what could be done more efficiently is of paramount importance.
"For a long time the legal profession operated pretty much the same way. There was change, but it was gradual and manageable," he said.
"Now, change is permanent and rapid. Clients' expectations are increasing, new technologies and outsourcing [are creating] new opportunities.
"Even if you are doing things as well as you can today, that probably isn't going to be good enough in few years' time. We all need to examine what we do and think of ways of doing it better."
Mr O'Loghlin said it's crucial for legal professionals to constantly experiment with innovative strategies, noting that this pays off in spades.
"There is only one benefit to having an innovation strategy and that is to improve the way an organisation operates," he said.
"Innovation always begins the same way – with someone having an idea. Unfortunately, people often don't think that having new ideas to improve the way that their organisation runs is part of their job.
"An innovation strategy should focus on harvesting new ideas from everyone in an organisation, and then efficiently growing, assessing and trialling those ideas to find the ones that are going to make or save the firm money."
Mr O'Loghlin suggested that law firms are often their own worst enemies when it comes to implementing innovation strategies.
"Some organisations feel that if they free everyone up to have new ideas, they will be swamped with new ideas and be unable to find the good ones," he said.
"However, there is one thing worse than being swamped with new ideas and that is not being swamped with new ideas. US scientist Linus Pauling said it best: 'The best way to have a good idea is to have a lot of ideas'.
"If a firm sets up clear and efficient systems to grow, assess and trial new ideas, they will find the good ones."
Looking ahead, Mr O'Loghlin said it is vital that legal professionals adopt innovative strategies that they can successfully manage over time.
"Some things don't change; for example, practitioners will always need to know the law, give clients good advice, and vigorously champion their interests in an ethical way. But firms can be innovative in using new technology to streamline and improve the systems and processes they use, to improve the way they market to potential clients and in many other ways," he said.
"Outsourcing tasks to countries with lower labour costs is a trend that creates both efficiencies and complications for the legal profession. Outsourcing can lower clients' bills, but what if something goes wrong? Who's liable? How does outsourcing affect legal professional privilege?
"The digital revolution has created great opportunities, but it has also increased competition and has led to clients being more empowered and having higher expectations. How can you use the digital revolution to improve your business, whilst avoiding answering work emails over dinner?"
Mr O'Loghlin will lead the Lawyers Weekly Future Forum as MC, discussing how legal professionals can boost their innovative strategies and future-proof their practices for the long haul.
"If you find that you are spending 100 per cent of your time dealing with today's problems, and none of it working out how to make your business ready for tomorrow, you might be over-prioritising today at the expense of tomorrow," he said.
"We spend most of our time doing our job and sometimes we forget to think about how we can do it better. I've worked with over 1,000 inventors and innovators, and have tried to work out how they see opportunities that the rest of us miss, and solve problems the rest of us get stuck on.
"I'll be sharing a process that we can all go through to help us to be more innovative in what we do."
The Lawyers Weekly Future Forum will be held in Sydney on 9 November and in Melbourne on 11 November.
To learn more about the event or to purchase tickets, click here.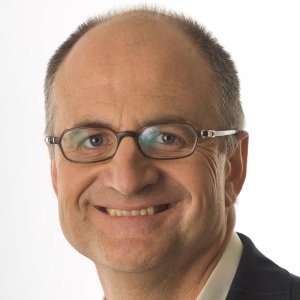 Pictured: James O'Loghlin.