Funding for Aus class actions to face greater court management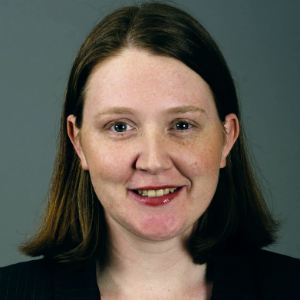 The involvement of the Australian courts in managing charges for class action litigation funding is set to ramp up, with a landmark class action decision handed down last week.
According to Brooke Dellavedova, a principal at Maurice Blackburn Lawyers, an important next step in the evolution of Australia's class actions regime has been made.
"The Federal Court has endorsed the [common fund orders] mechanism, as a means of promoting transparency, equality and fairness for group members," Ms Dellavedova said.
Commenting on the full-bench decision to grant a common fund order for shareholders in Money Max v QBE Insurance last week, Ms Dellavedova explained that the decision created a fairer system for parties pursuing class actions.
She suggested that the decision indicated more involvement from the bench in managing charges for class action funding in future.
"The Federal Court has seized this opportunity to play an active role in the management of litigation funding charges.
"[The decision] noted that courts can be expected to approve funding commission rates that avoid excessive or disproportionate charges to group members, but which recognise the important role of litigation funding in providing access to justice, are commercially realistic and properly reflect the costs and risks taken by the funder," Ms Dellavedova said.
Last year Maurice Blackburn filed an open class action against QBE on behalf of "all shareholders who suffered loss as a result of alleged contraventions" by the insurance group.
As a result of the court's decision to grant a common fund order last week, Ms Dellavedova said that a more transparent system would facilitate higher recoveries for people making claims against QBE.
"The court has endorsed this mechanism [common fund orders] as a means of promoting transparency, equality and fairness for group members.
"[The decision] is likely to see group members enjoy a lower funding commission rate and therefore higher recoveries in class actions," Ms Dellavedova said.
Class action partners from Ashurst share Ms Dellavedova's view that heightened supervision from the courts of costs for funding commissions are a "game-changer for litigation funders".
Partners John Pavlakis, Ashley Wharton, Mark Bradley and Ian Bolster all agree that the kind of common fund orders the court has provided for may be less than existing funding agreements with class members. In addition, it is unlikely the court would allow the sum payable to the funder to exceed the amount that would have been payable if a common fund order had not been made.
"The full court viewed its proposed regime as likely to encourage open class actions and improve access to justice, but it remains to be seen whether the approach will find favour with funders – particularly given the supervision and limits referred to above, as well as funders having the option of running closed class actions," Mr Bolster said.  
Class actions categorised as 'open class' are often pursued to allow a greater number of claimants access to justice. This category of action, however, can have the unintended effect of benefiting those who have not agreed to share the cost of litigation funding. It is hoped the common fund order will overcome this unfairness.
Ms Dellavedova highlighted that order the court has endorsed would further encourage a wider group of beneficiaries to claim against alleged wrongdoing but share the costs of the proceedings more evenly.
"It also means that group members will be informed at the outset of the requirement to pay a reasonable, court-approved funding commission from any settlement or damages, ensuring all group members are treated equally," Ms Dellavedova said.
Remarking on the implications of last week's decision, Herbert Smith Freehills partner Ruth Overington said she expects more class actions to follow. She suggested that a regime favourable to open class actions would also promote fewer competing actions, achieving resolutions in less time.
"The removal of the need for funders to enter into funding agreements eliminates one of the key obstacles for funders when they come to decide whether or not to fund a class action. As a result, we would expect to see more 'open' class actions, which will be of a larger size," Ms Overington said.
"There will also be fewer competing class actions being pursued against the same defendant in relation to the same conduct. As a result, we are likely to see funders looking to commence a class action quicker in an attempt to get in before their competitors," Ms Overington said.
The common fund orders applicable to Money Max v QBE are subject to the condition that Maurice Blackburn, the funder and representative plaintiff agree to be bound by the litigation funding terms.