Legal bodies welcome Indigenous incarceration inquiry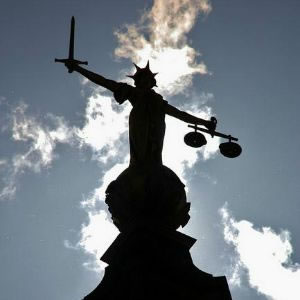 Three legal organisations have voiced their support for the federal government's decision to ask the Australian Law Reform Commission to launch an Indigenous incarceration inquiry.
At the Victorian Bar 2016 National Legal Conference in Melbourne last week, the Commonwealth Attorney-General George Brandis QC announced a national law reform commission on Indigenous incarceration, which will consider law reform measures to tackle Indigenous imprisonment rates.
"Let us consider the scope and magnitude of the problem. In April we marked 25 years since the publication of the final report of the Royal Commission into Aboriginal Deaths in Custody," Mr Brandis said.
"Yet it is clear that after a quarter of a century and countless policy initiatives, a great deal of public discussion and immense public goodwill, nevertheless many of the disturbing trends upon which the royal commission shone light persist."
Mr Brandis noted that when the report was published in 1991 Indigenous Australians represented 14 per cent of Australia's prison population. Today they make up 27 per cent and are 16 times more likely to be incarcerated than non-Indigenous Australians.
Further, Indigenous children and teenagers are 24 times more likely to be incarcerated than their non-Indigenous peers, while Indigenous women are 30 times more likely to be incarcerated than non-Indigenous women.
"Those statistics of course paint a stark picture – a picture of failed initiatives and flawed or incomplete reform efforts which, despite the best intentions, often deliver little by way of tangible progress – and indeed, as those statistics reveal, we have gone backwards," Mr Brandis said before announcing the inquiry request.
The Australian Bar Association (ABA), the Law Council of Australia (LCA) and the Law Society of Western Australia have all thrown their support behind the decision.
"The over-representation of Indigenous people incarcerated is a national disgrace and this announcement of an [inquiry] is a significant opportunity to make informed and practical changes that address this problem and deliver better justice outcomes for Indigenous Australians and the country as a whole," said Patrick O'Sullivan QC, president of the ABA.
"Australia's Indigenous incarceration rate is one of the most challenging human rights issues facing our country today and one that has been of deep concern to the Australian Bar Association. [The] announcement is a positive and necessary step towards addressing one of Australia's most alarming issues."
The president of the LCA, Stuart Clark AM, said the government's decision to refer Indigenous incarceration to the Australian Law Reform Commission (ALRC) was timely and important.
"For far too long Australia has failed to address Indigenous incarceration with sufficient urgency. This is nothing short of a national catastrophe," Mr Clark said.
"Indigenous people represent just 2.5 per cent of the population, but 27 per cent of the prison population. Indigenous children represent 50 per cent of those in juvenile detention."
Mr Clark said the LCA will offer suggestions to assist the development of the terms of reference to the ALRC's inquiry and the issue will remain an ongoing priority for the Law Council in 2017 and beyond.
Law Society of Western Australia president Elizabeth Needham said: "The announcement of the ALRC inquiry is a welcome development and a crucial first step in confronting an issue that frankly shames our nation."
Ms Needham pointed to statistics from the Australian Bureau of Statistics, which reveal that Western Australia has the highest rate of Aboriginal and Torres Strait Islander imprisonment in the country, with 3,663.5 prisoners per 100,000 Aboriginal and Torres Strait Islander adults.
"The conclusions and recommendations that ultimately emerge from the ALRC's inquiry must be followed by tangible actions on the part of governments and other stakeholders," Ms Needham said.
"It is vital that we invest in early intervention, prevention and diversion strategies to address the root causes of offending [and] reoffending, and cut imprisonment rates."