Mid-tier eyes Sydney amid rumoured merger talks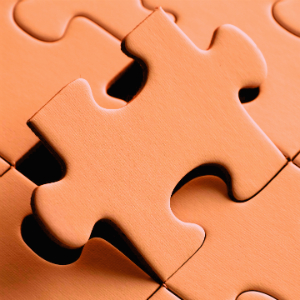 Merger talks between two mid-tier power houses may be underway, with confirmation that Russell Kennedy Lawyers is looking to expand its presence beyond Melbourne and Canberra.
Lawyers Weekly understands that Russell Kennedy is actively looking to grow, with the idea of a merger floated as part of its expansion plans.
Russell Kennedy managing director Paul Gleeson has verified that the Melbourne-headquartered firm is interested in breaking into the Sydney market, citing a desire to "enhance" its offering.
He spoke to Lawyers Weekly amid speculation from industry insiders that Russell Kennedy is in merger talks with Holman Webb Lawyers.
"We are looking to grow our firm. We're looking to Sydney as our next move," Mr Gleeson said.
While indicating that the prospect of a merger may be on the horizon for Russell Kennedy, he stopped short of substantiating the Holman Webb merger speculation.
"We have engaged and will continue to engage in talks and discussions with other firms about possible mergers. But all of those discussions are, of necessity, confidential discussions.  
"I cannot comment on any specific situation at all because they are simply confidential," Mr Gleeson said.
A Sydney shopfront is the logical next step for Russell Kennedy. According to Mr Gleeson, the law firm has approximately 100 fee earners and focuses its legal service offering on certain key industries. Russell Kennedy operates nationally from offices in Melbourne and Canberra.
Holman Webb has a physical presence in three Australian capital cities where Russell Kennedy does not – Sydney, Brisbane and Adelaide – as well as an office in Melbourne.
Mr Gleeson, who took on the role of managing director at Russell Kennedy in 2008, indicated that the firm's business growth strategy has been to build out from the key industries it services.
The sectors the firm caters to include government, property, insurance, banking and finance, health and aged care.
"One of the things that we say separates us from other firms in this part of the market is that we're quite determined to grow our business around those key industries.
"In the last three years we have been very explicit about [this focus] in the way that we market ourselves. And we've done that because it's worked and it's continuing to work," Mr Gleeson said.
He added that a presence in Sydney would better position the firm to court clients in banking and finance, and the insurance sector. He explained that other sector-specific clients would also enjoy an "enhanced" service offering should Russell Kennedy evolve into a "national or multi-state firm".  
"Many of those clients that are in those industries are national clients, and some of them are headquartered in Sydney," Mr Gleeson said.
"We need to enhance our offering by growing into a national or multi-state firm. Canberra has been our next step on the journey and we are now ready to move into Sydney," he said.
Russell Kennedy was founded in Melbourne in 1857 and opened a new office in Canberra in 2013. Since that time the Canberra office has doubled its headcount to six and, as a result of the special expertise of the staff it has attracted, is contemplating a new sports law practice.
Mr Gleeson said Russell Kennedy has a special strength in general administrative law and counts the ACT and Commonwealth governments, as well as Canberra-based embassies, among its clientele.
When asked about the other benefits of a presence in additional states and territories, Mr Gleeson underscored his desire to "enhance the firm's existing national coverage as it also relate[s] to the firm's practices servicing property, health and aged care".
"We're really looking to enhance what we're doing – and to grow what we're doing as well. By having the physical presence in other jurisdictions apart from Melbourne, we can enhance our national coverage," Mr Gleeson said.
Holman Webb CEO Greg Malakou told Lawyers Weekly that it is common practice to have discussions with others "where we believe a merger or acquisition may be beneficial". He declined to comment on any specific merger rumours, but stated that growth is on the agenda for Holman Webb.
"The firm is growing its offices in four states and we continue to review ways in which our offering in each office and practice group might be consolidated or expanded.
"Any such [merger] discussions are confidential. We do not propose to comment further," Mr Malakou said.