Legal body voices concern over 'populist' crime approach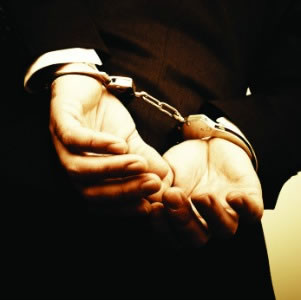 The Law Institute of Victoria has condemned the state's "tough on crime" approach, saying it won't ensure community safety.
The LIV said the state's Sentencing (Community Correction Order) and other Acts Amendment Bill 2016, passed on 27 October in an attempt to combat crime, is a "knee-jerk reaction" that is likely to be counterproductive to community safety in the longer term.
"A populist 'tough on crime' approach that does not also address the causes of the offending comes at a high cost to the community and the state – in dollar terms, rates of recidivism and other social disruptions," said LIV president, Steven Sapountsis.
Mr Sapountsis said there is strong evidence to demonstrate that a multifaceted, treatment-based approach to offenders is far more effective in reducing recidivism than simplistic punitive sentencing practices.
"It was this multifaceted approach that was agreed upon at the recent Victoria Police Chief Commissioner's youth summit, where it was acknowledged that it was not possible to simply 'incarcerate our way out of this problem'," he said.
However, Mr Sapountsis noted that the LIV does not disagree with the government in all its measures to combat serious crime, and has welcomed the move to discourage the use of community correction orders for perpetrators of serious crimes.
"In effect CCOs are already not available for serious offences – and that's how it should be," Mr Sapountsis said.
"The state government merely formalised an approach that was already in place – and we supported that clarification."
The LIV's concern, according to Mr Sapountsis, was with other parts of the amendment bill that will restrict the availability of CCOs for those who would benefit from the supervision and rehabilitation opportunities provided by this form of sentencing.
"Imprisonment that is not accompanied by some sort of supervisory and rehabilitation component invariably leads to a cycle of reoffending," he said.
Mr Sapountsis also reiterated the LIV's concerns regarding the government's proposed new laws for aggravated carjacking and aggravated home invasion.
"These types of offences are already covered by existing penalties and the new laws are a form of mandatory sentencing. Mandatory penalties have been found to neither deter nor reduce crime rates. They also limit the discretion judges need to exercise in sentencing," he said.
"The submissions and responses the LIV makes regarding sentencing and criminal justice issues are based on rational guidelines, informed by experience, data and research, and always accepting of the discretion that must be vested in the judiciary to impose the appropriate sentence."