LCA backs counterterrorism recommendations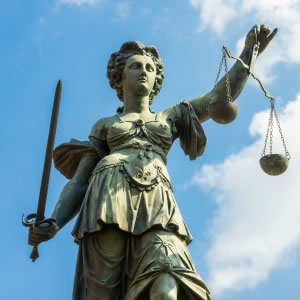 The Law Council of Australia has urged the federal government to implement key counterterrorism recommendations highlighted in a new report.
The parliamentary joint committee on intelligence and security (PJCIS) report released late last week highlighted proposed amendments to the Criminal Code Amendment (High Risk Terrorist Offenders) Bill 2016.
In the case of a suspected terrorism offender, the new recommendations call for the right for each party to be able to bring forward their preferred relevant expert, or experts, providing that an application for a continuing detention order may be commenced up to 12 months (rather than six months) prior to the completion of an offender's sentence, to provide all parties additional time to prepare and for the offender to seek legal representation.
Furthermore, the PJCIS recommended the removal of treason from the scope of the offences section.
The PJCIS also recommended that the bill be amended so that if an offender, through no fault of his or her own, is unable to obtain legal representation, the court has the explicit power to stay proceedings for a continuing detention order; and the court is empowered to make an order for reasonable costs to be funded to enable the offender to obtain legal representation.
LCA president Stuart Clark AM said that if the government were to implement these recommendations it would strike a "better balance".
"The government has a responsibility to keep Australians safe from the threat of terrorism, but in acting on this responsibility it should not jeopardise our nation's commitment to the rule of law," Mr Clark said.
"It is the law council's view that the amendments recommended by the PJCIS would lead to legislation that strikes a better balance. Indeed, that is why the law council made many of these recommendations in its submission to the committee this year.
"We also support the PJCIS's recommendations that the continuing detention regime should be reviewed again after six years by the joint committee and five years by the Independent National Security Legislation Monitor."
Mr Clark also noted that while the PJCIS's recommendations are a step in the right direction, the LCA still has concerns over the lack of a developed and validated risk assessment tool.
"We also believe the threshold test for determining whether a person presents a risk is set too low and may not be consistent with the broader counterterrorism legislative framework," Mr Clark said.
"The law council will continue working constructively with the government and the relevant parliamentary committees to help contribute to better legislation."