Qld class action regime welcomed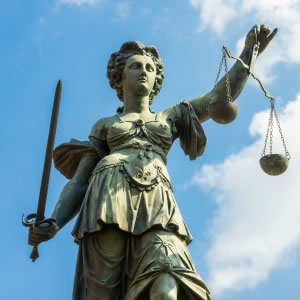 Legal bodies and law firms alike have welcomed the introduction of a class action regime and the removal of limitations periods for child sexual abuse in Queensland.
The Australian Lawyers Alliance (ALA) and Maurice Blackburn Lawyers praised the introduction of the Limitation of Actions (Institutional Child Sexual Abuse) and Other Legislation Amendment Bill 2016.
Maurice Blackburn principal Vavaa Mawuli said the introduction of a class actions regime within the act will help to bring Queensland in line with other states, including NSW and Victoria, and provide greater access to justice for Queenslanders.
"This is an important step, and one that we welcome. Through the passage of this legislation, Queenslanders are a critical step closer to greater access to justice locally," Ms Mawuli said.
"The class actions regime plays a fundamental role in helping to deliver collective legal remedies to people that may not otherwise be able to pursue their legal rights, including those wronged by large corporations or entities."
ALA Queensland president Michelle James said the regime will mean more people can enforce their rights, as it's often not financially viable for people to pursue their claims individually, but under a class action it is possible.
"Class actions can be the only way for people to assert their rights against big corporations or other entities, so this law will mean that justice will be much easier to access for Queenslanders," Ms James said.
"Queensland's adoption of the class action regime is a significant measure that will mean plaintiffs will no longer have to cross state borders to be able to file class actions. This can only make justice more accessible."
The new law also removes limitations periods for personal injury claims relating to child sexual abuse in both institutional and non-institutional contexts.
"In terms of limitations periods, the act recognises that for many survivors of child sexual abuse it can take years or even decades to be ready to come forward to explore their legal rights," Ms James said.
"This act remedies a great injustice by providing survivors with the means to explore avenues for compensation in their own time. They will no longer be restricted by time limits that deny them their rights."