Trade marks war ruffles feathers in liquor industry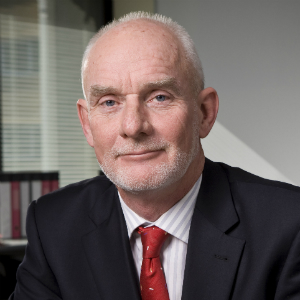 The High Court has delivered its judgment in a lengthy trade marks dispute between two liquor brands.
The HCA ruled in favour of Lodestar Anstalt, the company that owns Wild Geese whiskey, following an appeal lodged by Campari against a Federal Court trade marks decision made earlier this year. 
Intellectual property lawyer Ken Philp (pictured), who acted on behalf of the whiskey company, described the High Court decision to refuse to hear Campari's appeal as a "precedent setter", being the first major case about the definition of "use" and "control" as factors in a trade mark's non-use in more than 40 years. Mr Philp has represented Lodestar Anstalt for the past three years.
"What had not been decided until now was that if you want a control clause over your trade mark, you have to show actual control over its use, not just theoretical control.
"The message it sends to businesses is that if you are a trade mark licensor, you need to show you are actively involved in control of the mark's use by your licensee. If not, you could lose the trade mark," Mr Philp said.
Earlier this year the Federal Court removed Campari's trade marks to the brands Wild Geese and Wild Geese Wines. The decision came after Lodestar Anstalt sought to have the trade marks for the brand name lifted.
According to Mr Philp, the decision has implications for licensees and licensors. He said the decision specifically affects whether licensed trade marks can be vulnerable to a non-use removal application in a non-use period.
"My main argument was that the mere existence of a quality control clause was not sufficient evidence of its 'use' under the act. 
"[We] argued that there still had to be actual exercise of control and not just the theoretical possibility of control being able to be exercised," Mr Philp said.
The full-bench decision means that Wild Geese is cleared to lodge marks for its Wild Geese whiskey products.
Mr Philp added that lawyers will have to be careful to scrutinise all trade mark licence agreements moving forward.
"We will be advising our clients that, as a matter of caution, a high-priority review on their licence agreements should be done," he said.