LCA lauds whistleblower law reform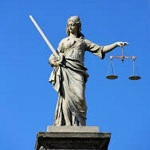 Changes to federal laws protecting private and non-government whistleblowers have been welcomed by the president of the Law Council of Australia.
Whilsteblowers have been afforded greater protections under Australian law, following the successful passage of an amendment to Fair Work legislation.
Stuart Clark AM, president of the Law Council of Australia (LCA), said calls have long been made for those who speak out against organisational corruption. He also welcomed the "positive development" in the step towards better protections for public sector staff.
"It is a healthy thing for legitimate whistleblowers to be emboldened to speak out at all levels if something is amiss within their organisations," Mr Clark said.
The changes see new provisions inserted into the Fair Work legislation. As part of a wider reform package, the government has also committed to setting up an expert advisory panel. A Parliamentary inquiry into whistleblower protections is on the cards.
Mr Clark said prior to these changes only the Public Interest Disclosure Act 2013 that afforded vital protections to whistleblowers.
"[That] Act only applies to former and current public officials. These new laws should promote transparency and ethical behaviour within registered organisations," he said.
"The Law Council would certainly endorse this principle being expanded beyond registered organisations and we welcome the commitment coming from the Parliament and government in this area."
Senators Nick Xenophon and Derryn Hinch backed the amendment bill with crossbench support from senators Pauline Hanson and David Leyonhjelm.
Mr Clark said the crossbench backing for the whistleblower protections ensured that protections could move "well beyond the public sphere" to cover the non-government and private sectors.
He said employers that seek reprisals against staff who speak out can now face substantial civil or criminal penalties.
"This is why this new legislation is so important. People should not be cowed by the threat of reprisal."