Firm launches first criminal robo-lawyer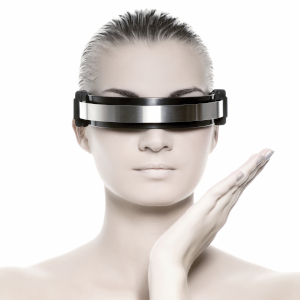 An Australian firm is about to unveil a free robot service for people who are unable to afford lawyers in criminal cases.
Doogue O'Brien George criminal defence lawyers will officially launch Robot Lawyers next week. The virtual assistant will "help unrepresented people tell their story".
The model works by asking users a set number of questions regarding their personal circumstances before emailing the user a document, based on those questions and answers, the user can present in court.
According to the firm's Robot Lawyers website, the questions asked are based on the type of personal information that court is interested in when considering penalties. The robot will email users a free character reference guidelines document for any character reference statements the user may bring to their appearance in court.
The areas Robot Lawyers can assist users with include driving penalties, assault, drug and theft charges, and drink/drug driving fines.
Robot Lawyers cannot assist a user if they are pleading not guilty or are contesting or disrupting the facts in the criminal case.
Doogue O'Brien George partner Bill Doogue (pictured) said the decision to launch Robot Lawyers came after he attended an industry conference that discussed the future of law.
"The genesis of the robot lawyer concept was a legal practice management conference that Andrew George and I attended in Melbourne. The conference was run by ALPMA and was excellent on a number of levels. They had a lot of very interesting speakers about the future of law and legal practices," Mr Doogue said.
"What that prompted for Andrew and I was a discussion about how technology could help a lot of people appearing before the courts.
"As criminal defence lawyers, we see a large number of people appearing in court unrepresented. The magistrate is generally trying their best to get information from the person, but they are often under pressure themselves from the large number of cases before them and the person may have difficulties explaining their position."
Mr Doogue said Robot Lawyers makes it easier for the client who is trying to present the most important information to the court.
"You will often find people talking about their case afterwards saying, 'I wish I told the magistrate about my problem' or something to that effect. Often, people are overwhelmed by speaking in public and so they are not able to articulate their position. They may be nervous, anxious and perhaps intimidated by the court setting and the public nature of the process. These are all barriers to getting information across to the court," he said.
"It struck us that the way we could help the most people to access justice was to provide a service like Robot Lawyers that asked the basic questions a lawyer would, then return that information in a way that is digestible for a magistrate."
Mr Doogue said Robot Lawyers is not an attempt to completely replace lawyers with technology. However, it is hoped that vulnerable clients are served accordingly.
"If a person can be represented by legal aid or can afford a lawyer, then we would strongly recommend that they do. But for the person who cannot afford a lawyer, then helping them to present their personal information to the court in a simple manner through Robot Lawyers seemed a good idea," he said.
"…With at least 300,000 criminal cases of all sorts being initiated each year in Australia, it means there are a large of people who need some help.
"Robot Lawyers asks the type of questions relevant to penalty that every lawyer will ask of their client. The aim of the Robot Lawyers is to make sure that none of this foundation material is missed. If the magistrate has most of the key information at hand, it will make their job easier and hopefully deliver a better outcome for the unrepresented person."
Mr Doogue also addressed concerns lawyers may have about a model like Robot Lawyers.
"We have spoken to a number of lawyers about this project. All of them, so far, have seen the benefit for the unrepresented person but some have wondered whether we will lose clients in the process," he said.
"Possibly. But it is our view that the improvement in access to justice is the responsibility of all lawyers. We believe that lawyers do add real value in the criminal justice process and that clients will continue to access us when and as necessary."