Firm calls for national response to child abuse law changes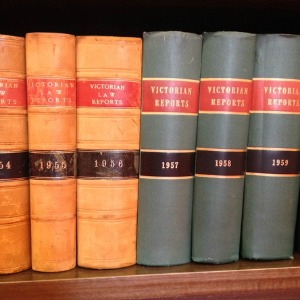 One firm has urged all the states to follow Victoria's lead in making institutions more responsible for preventing child abuse.
Maurice Blackburn is calling for a national approach to child abuse after Labor introduced changes in the Victorian Parliament on Tuesday.
The firm welcomed the proposed changes, anticipating that institutions would have to take greater responsibility in preventing and responding to future abuse claims under the new laws. Under the changes, institutions would be forced to prove they took steps to prevent abuse.
Maurice Blackburn is pushing for all other states to confirm they will also commit to a national scheme.
"While it's important that due diligence and the right process is put in place, we believe that a national redress scheme is the best way forward for all the states to ensure consistency for survivors," Maurice Blackburn Victorian Abuse Practice head Dimi Ioannou told Lawyers Weekly.
"We're pushing for a national redress scheme because we think it's the best way forward in order to provide access to justice."
The changes were recommended by the Royal Commission into Child Abuse and are likely to be fully implemented by 2018. Ms Ioannou said it's important that institutions acknowledge what has taken place and respond more fairly.
"We don't want organisations putting any defences in place as to why it occurred. The fact that it occurred on their watch, they need to be responsible," Ms Ioannou said.
"The aim is to protect vulnerable children and to ensure that organisations are held accountable."
While the Victorian state and federal governments are working closely on establishing a national redress scheme for Victoria, there has been no commitment at this stage from any other state.
"For too long, the balance has been skewed against victims in abuse cases," Ms Ioannou said.
"The Victorian government is to be congratulated for continuing to act on the many recommendations of the royal commission to ensure that in future survivors are treated fairly and with the respect they deserve."