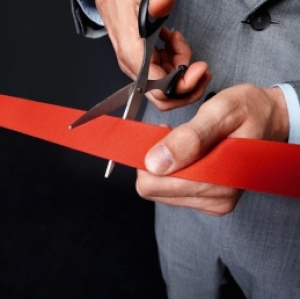 A global firm has become the latest to infiltrate the Papua New Guinean market by opening a new office in Port Moresby, which will see at least two of its Australian partners help set up shop. 
Norton Rose Fulbright launched a Port Moresby office last week, eyeing opportunities in PNG's energy and resources sector, and in infrastructure and telecommunications as the economy continues to develop.
"Our investment in PNG comes, I think for us at a good time," partner Steve Johns told Lawyers Weekly.
"We're supportive of the PNG economy, of the people, and we see great growth opportunities there so the main thing was to take the next step, and that's what we've done."
Norton Rose Fulbright has a long history of working in PNG, helping clients benefit from growth in the power, ports, roads, property, mining, oil and gas and financial services sectors.
Local lawyer Karo Lelai heads up the new office, having joined the firm after a two-year stint as general counsel to Kumul Minerals. She will be supported by Sydney corporate partners Anthony Latimer and Mr Johns among others, who will, initially at least, fly in when required.
"We're quite confident it will be a success," Mr Johns said.
"PNG is a rapidly developing market … It has gone through some tough times in the last couple of years with the drop in commodity prices but it still has a high growth rate."
The move is part of a broader Asia-Pacific strengthening strategy and follows the firm's launch of an association in Indonesia with TNB & Partners in January of this year.
"The Asia-Pacific region's energy, infrastructure, mining and commodities industries have a vibrant future and we see significant opportunities for many of our local and international clients," said chief executive Peter Martyr.
"It is pleasing to see our expansion in this important region as we continue to cement our position as a world-class global business."