Firms merge to fall under one banner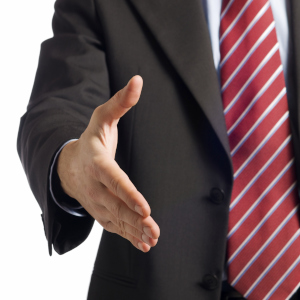 A national firm has revealed it has merged with a boutique in a bid to strengthen its expertise across its commercial and property divisions.
Rostron Carlyle Lawyers has announced it has merged with AG Edwards Solicitors, with AG Edwards falling under the Rostron Carlyle name.
Rostron Carlyle commercial and property partner Gavin McInnes said the merger was a significant step in adding greater depth and experience to his team and the firm.
"AG Edwards brings additional expertise to Rostron Carlyle's commercial and property group, in particular the team's specialised experience in [the] corporate and commercial, capital markets, banking, finance and financial services sectors," Mr McInnes said.
"We are continually looking for ways to strengthen our offering to clients. Rostron Carlyle is proud of its focus on establishing long-term relationships with our clients.
"Strategic mergers, such as this one with AG Edwards, mean we can continue to evolve and offer a variety of legal advice and services to help support the daily and ongoing operations of their businesses."
Mr McInnes noted that the firm was looking forward to welcoming the AG Edwards team to the 100-strong national team at Rostron Carlyle.
"We are thrilled to welcome Adrian and his team to Rostron Carlyle and look forward to working together on the extension of services now on offer to both our current and future clients," he said.
AG Edwards principal Adrian Edwards said the merger between the two firms will present key opportunities for both.
"The AG Edwards team brings more than 20 years of legal, compliance and financial experience to Rostron Carlyle. The merge with Rostron Carlyle will enable the AG Edwards team to continue to develop their knowledge and capabilities with the support of one of Brisbane's top law firms," Mr Edwards said.
"We look forward to working with Rostron Carlyle clients and introducing our client base to the additional range of services that are now available directly to them."