Practice area demand driving collaboration among law firms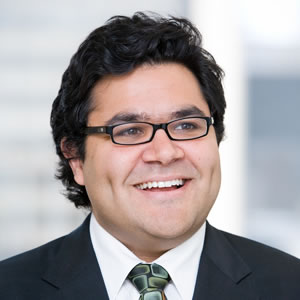 There's one practice area in Australia where demand so far outstrips supply that law firms are being forced to "act collegiately", despite the competitive nature of the profession, according to a Maurice Blackburn principal.
Speaking to Lawyers Weekly, Jacob Varghese, Maurice Blackburn class actions and social justice principal and national head of social justice, said the human rights practice area is so short of legal professionals that it encourages firms to work together.
When asked what kind of demand there is for lawyers in this area, Mr Varghese said: "The demand so far outstrips supply that it's a question that's not really worth asking at this point in time".
"I think the truth is, in Australia, you have to be a very high income earner before you can afford legal representation, or you have to be a company or business," he continued.
"The number of people out there in the community who have a serious problem or serious dispute but are unable to bring it to court is, I think, massive. The truth is demand is, for all intents and purposes, endless for this kind of work."
Mr Varghese said this practice area is unique as it requires a shift in the traditional mindset of many legal professionals. He said lawyers who specialise in this space are more "interested in achieving something for a broader social purpose, and not for their own revenue".
"We try not to have a competitive attitude. This really is an area where the profession can act collegiately and if there's a case that another firm is also interested in doing, we'll often just be happy for them to do it," Mr Varghese said.
"We want to deploy our resources to cases that need our resources, so if there's competition for work we're happy to let the other firm take it because we really should be working collegiately rather than competitively when we're conducting work that serves the community as a whole.
"It's a completely different mindset. We're chasing opportunities to improve Australian society, so if another lawyer wants to do that then we welcome that. In many cases we're working together on related matters to help other. We're not really competing against each other."
Looking ahead at trends likely to affect the human rights practice area, Mr Varghese said a big focus point in the next few years will be Indigenous rights.
"I think there has been a lot of work being done about refugee-related issues because they have been treated so badly over the last few years … but I think in the period where we've all been focused on [refugees], I think we've not been helping Indigenous communities as much as we could or should have," he said.
"It remains the case in Australia that Indigenous people are badly served by the legal system. In Victoria, 26 per cent of the prison population is Indigenous when only 2 per cent of the population is Indigenous, so the legal system is systematically failing Indigenous people in the criminal justice system.
"In the civil justice system, most Indigenous people have a genuine dispute but have no avenues to litigate that dispute and as a result, in many areas, we see Indigenous people getting worse treatment in Australia than non-Indigenous. We see it in the health system and we see it through administrative systems that the likelihood of getting a worse outcome when you're Indigenous compared to non-Indigenous is very high, so there's a lot of room there for lawyers helping make sure that people who are providing services to Indigenous people are not discriminating and are providing the best possible service they can and applying the same duty of care they do for non-Indigenous people.
"There's a lot of room there for lawyers to be doing more and that's something I'm hopeful Maurice Blackburn can do more of in the next five to 10 years."