Firm boosts growth, revenue and cash flow flexibility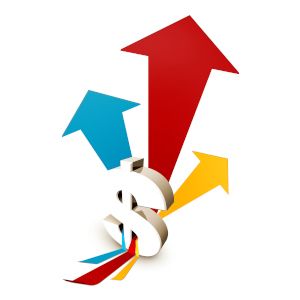 An Australian law firm says adopting a new approach to managing cash flow has seen it reap significant rewards, including an increase in profit and further expansion.
Charles Filgate Giles & Associates principal Fil Giles said his firm has been utilising disbursement funding to manage "crucial" cash flow, which he noted is often cited as the "primary inhibitor" of business expansion.
Mr Giles said by using disbursement funding with the help of JustKapital Litigation Partners, the firm is able to remove any cash flow impediments to fund disbursements, enabling cases to move forward quickly and increasing opportunities to take on more cases and gain greater revenue.
Disbursement funding is described as the provision of finance for third-party costs (disbursements) that form part of any litigation. According to Mr Giles, this includes the funding of medico-legal reports, radiology reports, court appearance and filing fees, barrister fees and all other expert reports and expert witness fees.
He noted that this financial solution is powerful because it allows the law firm to defer payment of disbursements until settlement, or up to 30 months – whichever comes first.
"We've used disbursement funding to alleviate fund third-party fees for a number of years," said Mr Giles.
"For instance, we had a medical negligence case that ran in the Supreme Court. It involved a complex spinal injury case of a young mother, whereby an artificial disc was inserted incompetently, which resulted in the client being crippled.
"JustKapital enabled this difficult medico-legal claim to continue to proceed when the financial resources needed to prove a main course of action were exhausted. We never would have gotten there, nor had a good outcome, had it not been for disbursement funding. The alternative would have been a settlement at the mercy of the defendant, who would have invariably agreed to the claim being folded and, in the process, cripple the client financially."
Mr Giles said the firm has also used disbursement funding for a number of smaller personal injury cases to facilitate expert reports, medico reports, barrister and legal fees.
"This structure consistently removes the financial strain of running claims too small for litigation funding, yet too large to carry ourselves," he said.
"We've found JustKapital to be flexible with cases and easy to deal with. They work along with us and endeavour to work a difficult problem out with us – which is important as litigation is high-risk."