Law firm leans on podcasting to evoke 'authentic' brand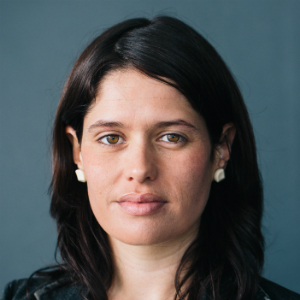 A 12-part podcast series launched by Maurice Blackburn Lawyers shares the stories of ordinary Australians whose lived experiences reflect the firm's core values.
The 'Fighting for Fair' series offers a narrative about social justice in a format that is both simple and powerful. It is a project that aims to connect the wider community with personal accounts of injustice and the importance of fighting for the rights of others.
According to Rebecca Hanlan, who has managed Maurice Blackburn's brand and social media strategy for almost five years, the project reflects a conscious effort on the part of the firm to pivot away from advertising and focus more on connecting people with the work it does.
"Social justice is really a community and social issue – it's bigger than an individual or an individual case our firm might handle. The outcomes of these cases impact us all," Ms Hanlan said.
Featuring the stories of 12 different Australians, the weekly podcast showcases "individual pursuits of injustice" on the part of ordinary people. While some of the storytellers, such as national sprinting hero Cathy Freeman, are more renowned than others on the billing, every shared experience leaves a lasting impression.  
Ms Hanlan said that the podcasting project achieves two main things so far as firm marketing strategy goes. In particular, it leverages off the social justice history of Maurice Blackburn and simultaneously captures a different audience to the group traditionally targeted by practice-area specific advertising.
Beyond that, the podcast series returns ownership of stories to their protagonist, she said. Through firsthand accounts and the simple storytelling format, the podcasts can lend a journalistic-quality to the episodes and convey an authenticity that each story deserves.
"We have been a strong social justice law firm since Maurice opened the firm in 1919. But the public and people really only experience the brand thorough our injuries practice area advertising and communications," Ms Hanlan said.
"As a firm, we have the privilege of being able to help people access justice – but it's not just our story, it's theirs as well. We wanted to find a way to showcase amazing stories of these people who have somewhere along the line become these 'accidental activists'," she said.
In its third week of airing, the podcast project was created for the firm by women's network Mamamia. Each of the podcast participants underwent week-long training with US-based not-for-profit storytelling group The Moth to hone their storytelling craft.
The podcasts follow a successful event last month, where eight of the storytellers took to the stage to share their stories with a live audience. Speaking to the social justice pillars of "a right to be heard, be free, be equal and be safe", the event intended to evoke the personality of the firm, rather than be driven by the expertise of its practice areas.
Ms Hanlan believes that this approach is a smarter marketing strategy because it offers people something real to connect with.
"The big key for us has been, rather than going to market at a practice area level, going to market at a brand level.
"We're really happy to be able to do some game-changing approaches to how firms communicate and talk about what they're doing to a wider audience," she said.
Ms Hanlan added that the ultimate aim of the campaign was to put a spotlight on social justice issues being a matter of collective concern.
"As a society and a community we need to be engaged with these issues because what's happening to these 'people over there' actually impacts everybody's rights and it's something that we all need to be engaged with," she said.
The latest 'Fighting for fair' episode features the perspective of human rights lawyer Katie Robertson, and her work representing clients kept in Australian detention centres.
To hear more interesting back stories from other lawyers visit the Lawyers Weekly podcast archive here.