LCA urges intervention in 'growing' elder abuse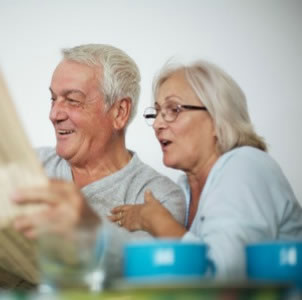 The Law Council of Australia has called for the federal government to address the need for the reform of elder abuse laws, noting it has become a "serious and growing problem".
The LCA said the federal government should pay close attention to a number of recommendations made by the Australian Law Reform Commission (ALRC) in its elder abuse discussion paper, including further exploring a proposal to create a national register for powers of attorney, and tighter witnessing and reporting requirements.
The release of the ALRC's recommendations came after similar recommendations were put forward by the LCA earlier this year.
These included the legal body's recommendations for the federal government to consider the benefits and potential disadvantages of a register of financial powers of attorney, expanding the role of public advocates to investigate cases of suspected elder abuse, and ensuring that reliant tribunals have sufficient power to hold attorneys and similar representatives to account for their actions.
Other recommendations included establishing a screening process for those working with vulnerable older people, and establishing a national elder abuse prevalence study.
LCA president Stuart Clark AM said elder abuse is a serious and growing problem, and reform options need to be considered.
"Elder abuse is not a problem we have fully come to grips with. Effective responses and prevention measures for elder abuse are less developed than they are for family violence and child abuse," Mr Clark said.
"For that reason the law council is extremely supportive of active discussion of the recommendations put forward by the ALRC. It is critical that we start grappling with these issues openly and thoroughly.
"Whether it would be appropriate and useful to establish a national register of power of attorney documents is very much a live debate within the legal profession. However, there is no doubt that older Australians are often the victims of abuse in this area, and discussion over the best legislative response is necessary."
Mr Clark noted that the LCA looks forward to engaging with policymakers and other stakeholders about how best to reform Australian laws to deal with this issue.
"The law should protect the rights of everyone," he said.
"If elder abuse is happening at anywhere near the one in 10 rate the World Health Organisation estimates, then we need to be taking urgent action."