Expert predicts class action spike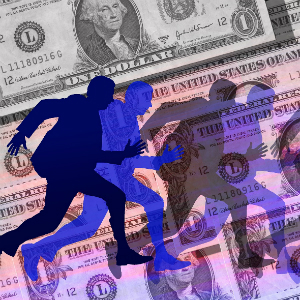 Class action activity is likely to branch into new territory in 2017, according to one expert.
The number, frequency and size of class actions in Australia are set to rise in 2017, according to Herbert Smith Freehills.
"All litigators … will have greater reason to become more familiar with class action litigation. There will be more lawyers prosecuting and defending those claims," partner and class actions specialist Jason Betts told Lawyers Weekly.
"It is a time of great growth for litigation funders.
"The full Federal Court decision in October to allow 'common funds' in class actions is likely to result in significant growth."
Foreign funders are increasingly seeing an economic advantage in launching claims, opening their doors here because Australia's regulatory environment for funding is ideal, Mr Betts said.
"We've got very low regulation designed for funding," he said.
"We've got a legal system that involves strict liability for products, we've got a strict discloser regime, we've got a high rate of adult share ownership in this country, which is perfect for shareholder class action promoters. It's an environment that's ripe for further funding growth and that will mean further class action growth."
But it could also open up the contingency fee debate, with Mr Betts saying there is a strong possibility that individual states will make the change, following the trend already sweeping the US and the UK.
"There is a trend internationally for lawyers to be able to charge in this way," he said.
"With the increasing political and judicial momentum behind improving access to justice, we may see one or two Australian states break rank and amend their legal professional rules to allow contingency fees. This would almost certainly deepen the class action market, with more lawyers incentivised to pursue collective redress in the hope of larger returns."
As the number of class actions looks to increase in 2017, business risks will amplify, according to Mr Betts. He noted that boards should undertake class action 'vulnerability assessments' across their organisations.
"We also advise companies to adopt strategies such as refreshing and updating continuous disclosure protocols so they can be prepared if faced with a claim," he added.