Firm targets generational divide to build on success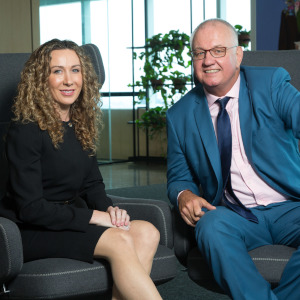 A mid-tier law firm has said it is targeting the demands of Gen Y legal professionals to bolster its service offering and ensure greater longevity.
McInnes Wilson Lawyers said its biggest point of difference from other firms is its approach to ensuring up-and-comers remain satisfied in the workplace.
"In decades past, the most attractive law firms were those that let a lawyer build a reputation, receive a big pay cheque and have the prospect of making partner. But Gen Y wants a more interesting, challenging work environment as well as work-life balance. They want a good opportunity to have a rewarding personal life as well as a competitive salary," said McInnes Wilson's head of HR, Elizabeth Rowe.
"All our lawyers have mandatory business development targets and look for innovative ways to improve the quality of their legal advice. The firm has invested significantly both in terms of time and money in developing the technical competence of its legal staff. By giving junior lawyers file-related responsibility and client contact early in their careers, with substantial guidance and mentoring, the leaders have ensured that their teams are way ahead of their cohorts in the industry."
Ms Rowe said setting the firm up in this manner has ensured it has managed to both attract and retain staff.
"We're a law firm that rewards good performance, fosters a collaborative culture and ensures its leaders are approachable. The firm is constantly expanding its service offering, such as family law and migration services. Senior staff are responsible for the day-to-day supervision of junior legal staff to ensure accountability, learning and collaboration," she said.
"Our staff benefit from achievable billing targets to prevent burn-out, and we offer flexibility through home-based work agreements, part-time work, paid study leave and sabbatical leave, subject to operational requirements. We invest heavily in developing career paths for support staff as well as the lawyers.
"The diversity of our people helps to create an open-minded environment where people are encouraged to share their perspective and challenge existing ways of thinking. This allows the firm to provide creative and innovative solutions for [our] clients as well as build long-term rapport and trusting professional relationships with them."
Ms Rowe said the McInnes Wilson's strategy is expected to enable its workforce to expand by 30 per cent over the next two years.
"In addition to this quantifiable growth, the firm will continuously pursue qualitative growth of both the professional and support staff. Its goal is to adapt, encourage innovation and flourish in a business climate of disruption in the legal industry," Ms Rowe added.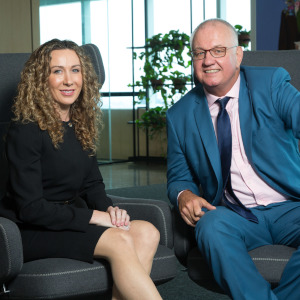 Pictured left to right: McInnes Wilson Lawyers head of HR Elizabeth Rowe and chairman Paul Tully.