Trade secrets offer small comfort in cyber age, lawyer warns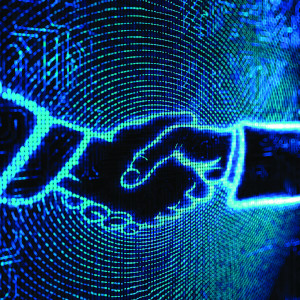 Innovators have been encouraged to consider going "the extra mile" to protect trade secrets by an intellectual property lawyer.
For players in the technology sector, it can be tempting to protect "competitive advantage" using passive measures such as trade secrets.
However, one lawyer has warned that trade secrets no longer offer the kind of certainty they once promised in keeping confidential information safe. According to Matt Ward of Shelston IP, tech innovation groups that hold information which gives them a competitive advantage face a particular risk of being targeted by cyber criminals.
"Today nobody can say with absolute certainly their trade secrets are safe. They are not," Mr Ward said.
He said legal practitioners advising on sensitive IP assets must be alive to the threat of hacking on their clients' behalf.
"If you've got things you want to keep secret, you have to go the extra mile in terms of your data security and everything else.
"Biting the bullet and actively disclosing technology via the patent process is becoming a more acceptable risk management strategy," Mr Ward said.
He added that the convenience that once made trade secret measures attractive no longer applies.
Mr Ward said that although trade secret protection measures are less costly and remain a "passive" way to protect secret information, they do not prevent hackers from reverse-engineering secret technological innovations. He suggested that as the threat of cyber attacks grows, clients must consider new ways to protect their information.
"They don't think anyone will be able to crack their secret code so they make a conscious decision to keep something a trade secret, rather than allowing others to see what they are doing," Mr Ward said.
"It's not like the old days when big companies like Coca Cola or KFC would have a secret recipe kept in a vault, where only a certain number of people at any given time would have access. These days, secrets inevitably end up in computer systems and it can be all downhill from there," he said.
The technology innovation sector needs to come up with new approaches to help inventors consider the different options available to them in keeping confidential information safe, Mr Ward said. He advised that the decision should hinge on balancing the downside of information being public against the possible advantages of seeking a patent monopoly over the market.
"Where patent protection might be available, it's a judgment call as to whether publishing a secret internationally with an expectation of obtaining monopoly rights is a better option than someone hacking into their systems and letting the proverbial cat out of the bag without any such competitor-restrictive protections," Mr Ward said.
"Cyber attacks are a 21st-century reality and nobody is immune."