Law Society welcomes funding boost for WA courts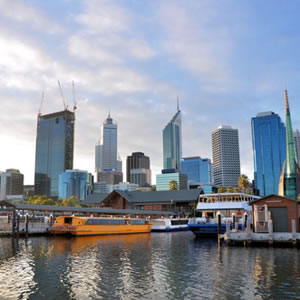 The announcement of $86 million of state government money for new court facilities in Armadale has been lauded by the Law Society of Western Australia.
The WA state government announced its multimillion-dollar commitment to revamp the Armadale court facilities earlier this week.
The Law Society understands that the new justice complex will see the number of courtrooms increased from two to five, with construction to start from mid-next year.
According to Law Society WA president Elizabeth Needham, the court upgrade has been a long time coming. She described the current size of the courtrooms as "unacceptable", adding that the building was susceptible to overcrowding.
"The present courthouse at Armadale has been in need of an upgrade for many years," Ms Needham said.
"The state government is therefore to be congratulated for their commitment to building the new complex."
Announcing the funding, WA Attorney-General Michael Mischin said that he hoped the refurbishment may later provide for the appointment of more magistrates and court personnel in Armadale. Ms Needham welcomed the attorney general's remarks, underscoring the regular delays in trials as a direct result of too few judges.    
"The lack of judicial resources in Western Australia is an ongoing problem, often resulting in delayed trials," Ms Needham said.
"This can magnify the harm done to victims of crime, protracting their engagement with the justice system and delaying their vindication and closure."