Young lawyers pick Kalgoorlie to kick-start their careers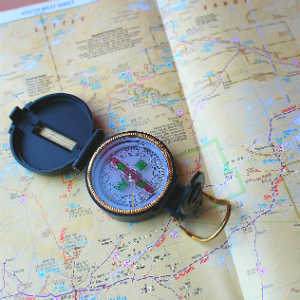 Regional Western Australia can offer young lawyers more opportunities to develop a broader skill set.
Recent law graduates from the University of Western Australia have shared their experience of finding work straight out of uni.
According to the Law Society of West Australia, the state's five law schools produce four-times the number of entry-level jobs on offer.
Rachel McKenzie and Cordelia Coleman told the Kalgoorlie Miner this month that pursuing employment opportunities away from Perth's CBD has its perks.
"People don't think of rural practice, it's not the first thing that comes to your mind," Ms Coleman said.
"I think there's definitely a disposition, especially at UWA, to get one of the coveted Terrace law firm positions."
Last year Ms McKenzie began working at the boutique law firm owned by her parents. Joining the firm run by Carmel and Bill McKenzie, McKenzie and McKenzie, has taken the pressure off the 24-year-old, who says working in the Goldfields is a much better option than the reality facing many of her friends.
"I think it had a lot to do with mum and dad working here and it was just so hard to get a job in Perth," she said.
"A lot of people I graduated with didn't get jobs; a lot of people got jobs and are now being made redundant as well, or they did their 12 month graduate program and weren't offered anything else."
Twenty-five year-old Ms Coleman, who works for Ellery Brookman in Kalgoorlie, told the paper that the uncertain legal jobs market in Perth made many of her peers reconsider the value of undergoing Practical Legal Training to qualify for admission.
"I've heard a few stories where they've had to support themselves on the side with other non-law jobs, working in a law firm to get their legal practice hours up [just] so they can get their college of law so they might by admitted," Ms Coleman said.
The young lawyer urged others to consider rural practice as a unique opportunity to take on more responsibility and work on unique matters. She added the nature of smaller practices in regional areas mean more one-on-one mentorship for graduates under experienced lawyers.
"If you're working at a big firm you'd be working under an associate, and they're working under a senior associate and then they're working under a partner," Ms Coleman said
"If you can spend a few years in Kalgoorlie and build up your skills, you're going to be way ahead of people who have just stayed in the city."