New service delivers legal assistance worth $2.2m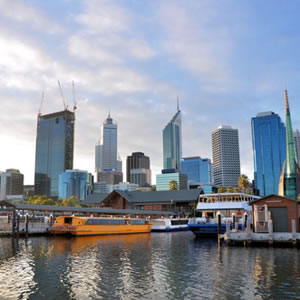 A new service being adopted by pro bono lawyers has enabled the delivery of more than $2.2 million worth of legal assistance in just 18 months.
At a function hosted by MinterEllison earlier this month, Law Access revealed its service has helped boost the contribution made by lawyers in Western Australia to the broader community.
Law Access is described as being a "service of last resort for those who are not eligible for assistance from Legal Aid or community legal centres".
The service triages applications for pro bono assistance, matching successful applicants with lawyers who take the matters on for zero fees or for a reduced/deferred fee.
"Western Australia's new pro bono referral service, Law Access enables the legal profession to maximise the impact of the pro bono legal services it provides. This benefits the community as a whole," Law Access chairperson Adam Ebell said.
"Law Access assists some of Western Australia's most vulnerable people. Many of the matters referred are matters of public interest, or for charitable not-for–profit organisations. This means that the services provided also help a broader section of the community.
"The generous lawyers who take Law Access referrals work in civil, criminal and family law, and come from large and small firms, as well as from the bar. They give their knowledge, skills and time, because they believe so passionately that lawyers should give back to the community."