Lawyer goes to battle on behalf of medics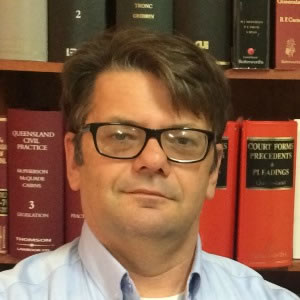 A Gold Coast compensation lawyer has called for new legislation to allow front line emergency workers the right to refuse treatment to violent patients.
Parker Simmonds Solicitors & Lawyers litigation director Bruce Simmonds said medics should be able to refuse treatment to people who express violent or confrontational tendencies.
This comes after a recent incident outside a Broadbeach Waters home was filmed and aired on Channel Nine, showing a stab victim lashing out at paramedics who were treating him.
The footage showed the man being treated and then suddenly leaping from a stretcher before confronting a paramedic and throwing punches at police officers. The stabbed person was eventually subdued and taken to hospital.
Mr Simmonds said more needs to be done to protect front line emergency workers being treated like "punching bags".
"Our ambos and doctors should have the right to refuse to treat people if the patients are violent or pose a risk," he said.
"The proliferation of nasty new street drugs and/or alcohol puts our medics in danger when they are trying to save lives. People who choose to become violent should maybe forfeit the right to treatment."
Mr Simmonds said in situations like this the police could be called in to use reasonable force if the medics on the case are attacked or threatened.
"There should be no legal repercussions about the use of force or the delay of treatment," he said.
Mr Simmonds noted that he had acted for ambos and nurses who had been abused and attacked by violent patients, and the trauma of it could "blight their lives".
"These people are committed to saving lives but they are viciously attacked by the very people they are treating," he added.
"Maybe it's time we said enough, the drugs and excess alcohol mean you waive your right to treatment if you lose control of your temper."