New Year initiatives to target law grads and students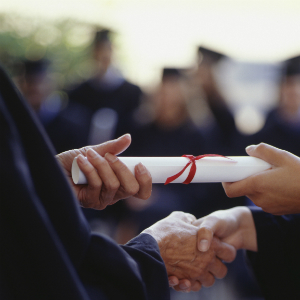 The Law Society of NSW will roll out two new initiatives early this year, to both promote employment prospects for recent graduates, while determining the reasons why only 66 per cent of law students want to pursue a career in the legal industry.
The first initiative is being dubbed LegalVitae, due for roll-out on 31 January 2017.
LegalVitae is described as a legal jobs platform that aims to educate law students and recent graduates on all legal employment opportunities available in the one place.
According to Law Society CEO Michael Tidball, LegalVitae has already gotten vast attention from employers, with the platform securing the support of the big six law firms, as well corporates, premium government departments and key social justice organisations nationwide.
"This portal represents an innovative step forward for graduates and employers alike in what can often be a fragmented market," said Mr Tidball said.
The second initiative is the Law Student Tracking Survey.
This initiative will be rolled out in NSW and ACT in April 2017 for all final year law students. From April, students will be surveyed 18 months after graduation and again three years after graduation, to "determine whether students career intentions do actually become their career destinations".
According to Mr Tidball, the primary purposes of this initiative is to ascertain the number of graduates from all NSW and ACT universities over the past 10 years who have completed a law degree as accredited by the Legal Profession Admissions Board (LPAB), and the number and proportion of graduates who are planning to seek employment in the legal profession.
The initiative also aims to determine the reasons why NSW law graduates are seeking/or not seeking employment in the legal profession, as well as ascertaining the reasons why NSW law graduates decide to remain in, leave or no longer pursue a career in the legal profession.
This particular initiative comes after a survey last month, which was conducted by the Council of Australian Law Deans, of the 39 law schools across Australia. The survey revealed that the total number of Australian law graduates in 2015 was 7,583, which Mr Tidball described as being a "large shortfall of the 15,000 frequently reported in the media".
The initiative also comes as new evidence suggests that only 66 per cent of law students want to pursue a career in the legal industry. Mr Tidball noted that the Law Society has sought to fill the information gap with this new initiative, showing students all the employment opportunities available to them with a law degree.