Firm responds to discrimination allegations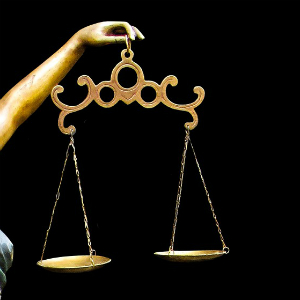 Maurice Blackburn has responded to claims that it unfairly discriminated against one of its now former lawyers, who is taking the firm to the Federal Circuit Court on this argument.
Originally reported in The Australian Financial Review, Cairns-based will disputes lawyer Louisa Young said she is taking Maurice Blackburn to the Federal Circuit Court, arguing that the firm discriminated against her on multiple occasions because she is legally blind.
Ms Young told the AFR that in August 2016 she sat down with Andrew Simpson, national head of Maurice Blackburn's will disputes team, and Gemma Davidson, the firm's Queensland HR manager, and was told she was an "unacceptable risk to the business because of her disability and her duties needed to be changed accordingly".
Ms Young claimed that after the meeting she was given a demotion that "limited her career prospects as a solicitor".
Adding to this, Ms Young told the AFR that in October 2016 she was discouraged from renominating herself for an external work committee on the grounds that it was business development-focused and her new role did not involve business development.  
According to the AFR, Ms Young said she would renominate for the committee as she felt it was an important aspect of her ongoing career development, however was found to have engaged in misconduct last month because she disclosed these plans.
Ms Young also claimed that her supervisor and Maurice Blackburn senior associate, Naomi de Costa, said in December 2015 that she was required by the firm to have a carer with her at all external work-related events, according to the AFR.
However, at the firm's Christmas party, Ms Young's carer had to leave the event early. Ms Young claimed she had arranged for another Maurice Blackburn employee to support her when required for the remainder of the party.
According to the AFR, Ms Young claimed she was "verbally reprimanded" by Ms de Costa for not leaving the Christmas party when her original carer left.
Speaking to Lawyers Weekly on behalf of the firm, a Maurice Blackburn spokesperson said it "disputes the allegations".
"This is a confidential matter, which we attempted to resolve as quickly as possible for all employees concerned," the spokesperson said.
"This included ensuring an independent process from the outset, with every support offered as required, to thoroughly address concerns raised and to seek a resolution. Regretfully, however, the firm had no option but to terminate Ms Young's employment in December 2016.
"While it is not appropriate to be drawn on the specifics, our firm maintains its longstanding commitment to treating all staff fairly."
Ms Young has reportedly asked the firm for an injunction to allow her to rejoin the committee, as well as a pecuniary penalty. Ms Young allegedly also asked for compensation from Maurice Blackburn for distress, hurt, humiliation and psychological injury.
This matter comes after WA Deaf Society CEO Rebecca Adam called out Australia's legal profession for being "discriminatory" and "contradictory".
Ms Adam is second-generation deaf and told Lawyers Weekly that she has been discriminated against by firms due to her disability, despite having been a qualified lawyer for over 20 years.