Firm commences social justice class action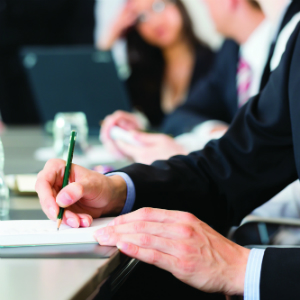 Maurice Blackburn has announced it has commenced a social justice class action on behalf of young people who were allegedly abused while being held in the Northern Territory's youth detention centres.
According to the class action, juvenile detainees were "subjected to assaults, battery and/or false imprisonment beyond the lawful powers granted to prison guards".
The class action representatives Dylan Jenkings and Aaron Hyde are alleging that the treatment they were subject to while being detained in youth detention centres gives rise to a civil claim for compensation.
Mr Jenkings claims that he was "assaulted and battered by prison guards in a high-security unit" at Don Dale Youth Detention Centre last year.
Mr Jenkings also claims he was "tear-gassed, handcuffed, pushed to the ground and held by a number of staff". He says he was then "punched in the back of the head", causing his face to "hit the floor of the cell forcefully", before being "dragged to another cell" where he was "punched, kicked and beaten with batons and shields".
Mr Hyde claims that in 2012 he was taken from his room in Don Dale, "unnecessarily handcuffed and struck in the ribs several times by the guards".
Mr Hyde claims he was also "handcuffed to a fence at the detention centre with his arms above his head and left in that position for an hour".
Upon being released from the fence, Mr Hyde claims he was taken to an "isolation unit at the centre called the Behavioural Management Unit" where he was "forced to surrender all clothing apart from [some] underpants" and was left there for two to three weeks.
Commenting on the decision to commence a social justice class action, Maurice Blackburn class action principal Ben Slade said there could be hundreds of current and former Northern Territory juvenile detainees who have had similar experiences and are eligible to claim compensation in the class action.
"The Four Corners exposé last year and a number of previous formal reports to the Northern Territory government have shown that this type of abuse isn't an odd, isolated event," Mr Slade said.
"The territory's juvenile justice system has been shown over and over again to not only have failed to rehabilitate those in its care, but [to] have allowed many children to be abused by some of its own employees.
"I urge anyone who was detained in a Northern Territory youth detention centre in the past 10 years and who was subjected to periods of isolation or aggressive treatment by prison guards to register with Maurice Blackburn."
Mr Slade noted that the firm is proud to be representing in this case and attempting to get justice for the victims.
"Maurice Blackburn has a long, proud and successful history seeking justice and redress on behalf of those who can least afford it. No one denies these kids may have broken the law, but they didn't deserve to be broken by the law," Mr Slade said.
"They have the same right as anyone else to seek compensation through the courts for the harm and deprivations inflicted upon them.
"We are proud to run this social justice case in seeking access to justice for those who have been affected."