Australian firm reveals 'empowering' rebrand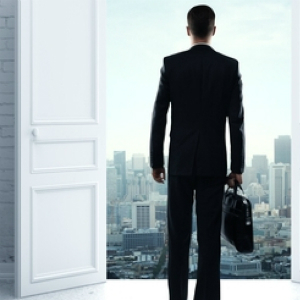 An Australian law firm has unveiled a new name and visual identity in an attempt to better reflect its business and operating principles.
Intellectual property firm Magnum IP has announced it has rebranded to Epiphany Law to reinforce its "overriding commitment to empowering clients and employees to realise their business and personal goals".
"Our rebranding is more than just a name change. It is a bold statement of how we seek to work with our clients and employees," said David Kwei, IP counsel at Epiphany.
"As experts in IP law, who [have] worked with hundreds of clients over the past 10 years, we realise the best results are achieved when clients actively participate in a mutual decision-making process, with us as collaborators and facilitators.
"Through sharing insights, resources and expertise with them, clients often feel empowered enough to arrive at many key decisions themselves, and it is this 'eureka' moment that our name change seeks to capture."
In addition to the name change the Melbourne-headquartered firm has revealed a new logo and website, which seek to enhance its online presence and digital marketing strategy.
Mr Kwei said the website will serve as a key communication tool and resource for current and prospective clients, with articles on the fundamental IP concepts written by expert IP lawyers set to be made available.
"We are confident our clients will welcome our new identity as a symbol of our continued commitment to help them become effective IP leaders in their own right," Mr Kwei said.
"While this rebranding has helped refresh our online and offline identity, our clients can be assured that we are still the same law firm, offering the same high standards of bespoke services and upholding the same strong values and principles that our clients have grown to enjoy."
Mr Kwei said the rebrand came on the back of a successful 10 years since the firm was established in 2006.
"Levels of engagement, initiative and innovation in the firm have tended to be high and have underpinned our growth and client satisfaction over the past decade," he said.