National firm selects Southport for latest office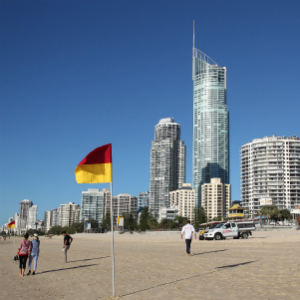 A national law firm has announced it has opened a new office in the CBD of Southport, Queensland.
Go To Court Lawyers has revealed it has leased an entire freehold building in the heart of Southport's CBD, on the Gold Coast.
Go To Court Lawyers' latest office location sees it secure an approximately 400-square-metre building at 32 Bay Street, Southport. The firm has taken out a 5+5 year lease at an annual gross rental rate of $140,000.
"Our firm continues to grow," said Go To Court Queensland partner, Michelle Makela.
"We have appointed a dozen new solicitors in Queensland and over thirty across Australia within three months just to keep up with demand.
"In the first week of January 2017, we have booked 275 new clients, smashing the previous record of 253 new clients in a week.Demand only continues to grow which is why there are big plans for staffing and new offices throughout Australia."
Go To Court Lawyers Queensland state manager, Mitchell Cavanagh, added that it is also through the firm's high quality service delivery that so many clients are satisfied with their lawyers.
"We have an exceptional team of lawyers across our diverse range of practice areas,"he said.
"Every day there are new emails and testimonials from satisfied clients with our services.
"The main difference, I believe, is that we are a large firm that isn't stuck at the big-end of town. We are available for all of our clients which really sticks with them."
The new Southport office was leased through Adam and Tony Grbcic of Ray White Commercial GC South.
The pair said the property appealed to Go To Court Lawyers due to its proximity to the Southport courthouse.
"This is a strategic move for Go To Court Lawyers, who have offices in more than 200 locations nationwide," Adam Grbcic said.
"This property is a freehold, which has excellent exposure to Ferry Road and extremely high volumes of traffic. This was previously home to another legal firm."
Tony Grbcic said the building comes with eight basement car parking spaces, an additional perk for the firm.
"The ease of parking is a huge benefit, as parking is an ongoing issue throughout the Southport CBD," he said.