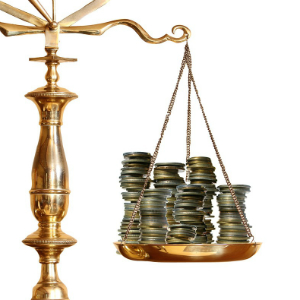 According to the director of the Sir Zelman Cowen Centre, the impetus for innovation in the way that services are delivered by community legal centres and the courts is the need to 'do more with less'.
Speaking to Lawyers Weekly about what opportunities future law graduates can look forward to, Professor Kathy Laster has pointed to the cash-strapped public sector.
According to the director of Victoria University's Sir Zelman Cowen Centre in Melbourne, under-funded government organisations such as Legal Aid are turning to a combination of technology and student placements to help solve the perennial problem of doing more with less.
"Law schools that have engaged the talent of students to assist and inculcate them in a sort of public service, pro bono or access to justice ethos, will continue," Professor Laster said.
"There will be a shifting emphasis in the clinical programs away from necessarily direct, one-on-one service delivery to 'what is it that law students can do about mass information and mass support?'"
At a time when law schools across the country toy with the idea of compulsory coding subjects as part of their LLB and JD degrees, the suggestion that future work opportunities will rely on the tech-skills of young lawyers is compelling.
The University of New South Wales for example, is seriously contemplating the introduction of a mandatory coding element into its law curriculum with a view to enlivening its students with a sense of the changes already afoot in the profession. The idea is that graduates will be equipped with more than competitive skills and knowledge to land a job, but to become tomorrow's leaders.
In the view of UNSW dean of law Professor George Williams AO, it is hard to imagine being able to practise as a lawyer in the future without a good grasp of how coding and digital algorithms work. He said this is particularly the case where many future legal services are expected to be delivered to clients in this way.
"One aspect of our program to help our students anticipate the future as best they can; is introducing new content into our curriculum that equips our graduates to work alongside expert systems including automated systems, AI systems, robotics," Professor Williams said.
"We're actually looking at whether we will introduce a mandatory coding element into the curriculum, which would be a major shift if we did."
"It's less a responsive strategy and more 'we really want to produce the leaders of the legal profession'," he said.
Professor Laster's long-range prediction for the future is that young lawyers will step into roles that are less process-driven and more conceptual. The profession's future course, she suggested, will also retain some of the law's brightest students who quit soon after admission because they find traditional process-driven work boring and uninspiring.
"All of the questions that lawyers are technically trained to be able to answer are actually more vital, not less vital," Professor Laster said.
"If law and law training is about the relationships between people and people and things; then what law does and what lawyers do is create those new relationships.
"I think what you'll find is people who have the sort of fire to contribute are going to be involved in 'well how do we deliver this in a mass way?'".
Professor Laster added solution-focused IT skills will also be useful for the courts, a frequently overlooked institution also facing serious funding challenges nationwide. She explained that the need for architects of online dispute resolution is only expected to grow.
"Future lawyers are going to be architects of those systems and the interveners for when people are trying to solve problems for themselves," she said.
"Teaching students how to be comfortable with the online world and using their higher order skills in both designing and delivering online legal services is probably going to have to change. We're going to have to be more adept."