Wollongong lawyer struck off for unethical conduct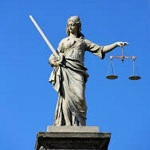 A legal stoush between learned friends in 2012, which involved a barrister's clerk leaking information to another practitioner in the dispute, has led to a finding of professional misconduct.
Amir Paul Harb has been ordered to pay costs and have his named removed from the roll of practising solicitors in a decision handed down by the NSW's Civil and Administrative Tribunal.
In making the order for the principal director LBC Lawyers to be struck off, the panel said that it had not been satisfied Mr Harb is a fit and proper person to remain on the roll.
"Having regard to the conduct of the respondent, his apparent inability to recognise the wrongfulness of his conduct and his own unwillingness to properly give an explanation of his conduct, we are of the view that the respondent is not a fit and proper person to remain on the roll," the panel said.
"We are not satisfied that during the period since the conduct in question occurred he has demonstrated that he is in a relevant sense a 'different man'."
The adverse finding against the legal practitioner is the result of an intriguing dispute involving a clerk from 9 Wentworth Chambers, barrister David Weinberger and solicitor Luke Aiken.
Over a series of months in 2012, a woman named Margaret Homsy, who was working as a clerk for the chambers of Mr Weinberger, leaked 14 separate emails on to Mr Harb, most of the contents of which are regarded to be confidential and subject to professional privilege.
At the time, Mr Harb had commenced District Court proceedings against his former representative, Mr Aitken, in relation to 2009 action against an architect.
Two years after that matter had settled, in 2011, Mr Harb took Mr Aiken to court alleging professional negligence (Legal Business Centre Pty Ltd v Luke Aiken and others, case number 11/35906). Mr Weinberger had been the barrister involved in Mr Harb's proceedings against the architect.
In submissions at Mr Harb's disciplinary hearing, the commissioner told the tribunal that it had received a letter from the solicitor referring to the clerk as somebody "who foolishly complied" with his request to pass on the information. Ms Homsy was the daughter of a woman employed in the Fairfield office of Mr Harb's firm.
In the same letter to the commissioner, dated 21 September 2012, Mr Harb said that following initial emails which had been provided to him, he "formed the mindset that we were trying to expose fraud and cover up".
In another letter to the commission in 2015, Mr Harb characterised Ms Homsy as someone who was "acting as a whistle blower, voluntarily assisting me in exposing the conspiracy and cover up".
The clerk who passed on information to Mr Harb was convicted and sentenced in September 2013.
Earlier this week, Mr Harb was found guilty for professional misconduct by a three-member panel of the tribunal's Occupational Division.
The commissioner raised two grounds for professional misconduct on Mr Harb's part; among them receipt of privileged or confidential information in proceedings to which he was a party, that he knew it should not have been conveyed to him, that neither Mr Aitken nor Mr Weinberger authorised his access to that information.
Noting written submissions personally made to the tribunal by Mr Harb in October, the panel said he clearly "sought to vigorously defend [his] actions".
"We are of the view that there is no evidence that the respondent understands the gravity of his conduct or demonstrates contrition. His counsel's submissions concerning his recognition that his conduct was wrong came only at the hearing," the panel said.
"There was no basis for concluding that Mr Aiken or Mr Weinberger were involved in any corruption. The respondent's true motive could not in those circumstances have been based upon a desire to expose corruption."
The three member panel also indicated that it was not confident Mr Harb would act differently should similar circumstances arise in the future.
Citing the common law test for conduct that would be "reasonably regarded as disgraceful and dishonourable", the tribunal found Mr Harb fell short of expectations for the "professional brethren of good repute and competency".
Mr Harb has been pracitising as a solicitor in NSW for about 19 years.