Tributes flow for Bill Grant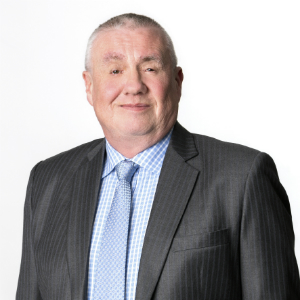 Leading members of the profession have spoken about the legacy of Bill Grant OAM.
Tributes for William (Bill) Grant have been expressed from all quarters of the legal profession, after the 65-year-old unexpectedly passed away on the weekend.
Mr Grant's death came just weeks after stepping down as CEO of Legal Aid NSW, a position he held for a combined 11 years until December last year. From 1992 to 2001 Mr Grant worked in the NSW Attorney-General's Department as its deputy director-general.
In a statement released by Legal Aid NSW, acting CEO Richard Funston spoke of the inspiring vision that Mr Grant used to steer the organisation.
He said colleagues were shocked and saddened of the news of Mr Grant's passing, so soon after his predecessor's "well-earned retirement".
"Legal Aid NSW is what it is today because of his vision, experience and instincts," Mr Funston said.
"He left a large hole when he left the organisation, and his passing will leave a large hole in the hearts of his family and many who worked with him."
NSW Local Court Chief Magistrate Graeme Henson paid tribute to Mr Grant in a statement, describing him as "one of the most genuine people I had the pleasure of working with over the years".
"Bill only retired at the end of 2016. His death is a shock and all too soon," the judge said.
"On behalf of all magistrates, I extend my condolences to Bill's family and acknowledge the great contribution he made to the law during his outstanding career."
Mr Grant led Legal Aid NSW as its CEO from 2001 to 2007 and then again from 2011 to 2016. During the time in between, Mr Grant served as secretary-general for the Law Council of Australia (LCA).
LCA president Fiona McLeod SC also expressed her sadness on hearing the news of Mr Grant's passing.
She noted the hallmark principle and pragmatism with which Mr Grant approached advocacy issues for the LCA.
Ms McLeod also underscored his support for access to justice and the rule of law, as well as the contribution of Mr Grant's "tireless" efforts to build consensus on uniform legal profession law and uniform rules.
"Bill's natural warmth and impeccable work ethic meant he was loved and respected within the Law Council and across the legal profession," Ms McLeod said.
"He was a staunch defender of the rule of law and the principles and standing of the Law Council. Internally, he demonstrated an unwavering dedication to the personal wellbeing of those he led."
On behalf of the LCA, she passed her condolences on to Mr Grant's family.
"Bill was utterly devoted to his family and our thoughts of course are with them. The Law Council will always be indebted to them for the many hours Bill dedicated to his work with us," Ms McLeod said.
"He was an excellent leader and a fine man. He will be missed immeasurably."