Real estate lawyers in hot demand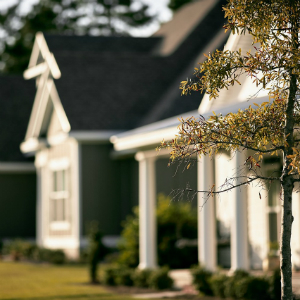 Despite there once being a traditional slowdown over the holiday season, one real estate lawyer has highlighted last month as the "busiest December" she's ever had, suggesting the demand for these types of legal professionals is picking up.
Speaking to Lawyers Weekly, Clayton Utz national real estate group leader Nikki Robinson said attempts by the government to curb foreign investment in the property market have had little to no effect for real estate lawyers.
Instead, Ms Robinson said unprecedented market highs meant she was still getting instructed on new transactions in mid-December, despite the usual cooling off period come December-January.
"Last December was, without a doubt, the busiest December I've ever had," Ms Robinson said.
"There's activity in that buy/sell side, but also the development of new stock, which is why everyone is so busy. Sometimes you see one but not the other.
"At the moment, I think we've got unprecedented levels [of growth] in both."
Ms Robinson noted capitalisation rates are in a strong position for offshore investors, while yields remain high.
"We're still seeing an influx of investors from offshore, and not just the Asian market: the Europeans and the Americans are back in full force," she said.
To combat high demand, Clayton Utz has grown its real estate team's graduate intake significantly, taking on 60 graduate lawyers in this particular practice area in 2016, which Ms Robinson noted is more than in any other year in recent history.
Maddocks development partner Nick Holuigue echoed the sentiment that real estate lawyers are in hot demand as the property market continues to pump out more work.
"Each year there seem to be predictions of a decline, but the market defies these predictions," Mr Holuigue said.
"The property market has proven to be incredibly resilient over the past few years."
While he predicts a stable market in 2017, Mr Holuigue is cautiously optimistic, predicting a slightly reduced demand in foreign investment "as the changes to the FIRB rules start to bite".