Class action benefits from competition in litigation funding space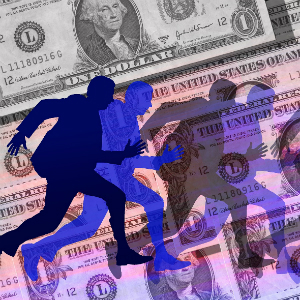 Announcing that funding has been secured for a class action against infant formula company Bellamy's, Maurice Blackburn said the arrangement proves litigation funding competition is better for clients.
Litigation funding has been confirmed for a shareholder class action against ASX-listed Bellamy's.
Maurice Blackburn will lead the class action on behalf of some of the company's largest institutional shareholders. Principal Ben Slade announced last week that the firm had secured the support of litigation funder ICP for the proceedings.
"Our firm has long argued that greater competition in the litigation funding arena would ultimately see better products offered for clients to drive down costs and see more money returned to those seeking justice. This offering does just that," Mr Slade said.
Following a shock announcement in December that Chinese sales were not faring as well as the baby formula company had suggested, a class action to compensate Bellamy's shareholders is underway.
Mr Slade said his team has been working closely with ICP, a group that only funds litigation relating to ASX shareholder claims.
"We […] are confident that ICP's benchmark rates on offer, combined with a guaranteed safety net on the recovery upon success, will give our clients greater returns and peace of mind," Mr Slade said.
In a statement, ICP CEO John Walker added that the client offering features benchmark funding commissions of between 8 and 25 per cent. The focus of ICP's claim management will be funding services focused on "greater access to justice and maximising shareholders' net recoveries", he said.
"ICP has also included a safety net provision that offers additional investor protection by ensuring that they won't receive any less than 50 per cent of a net recovery (after costs are accounted for) on success. These are all innovations geared towards a better client recovery," Mr Walker said.