5-year fast track to partner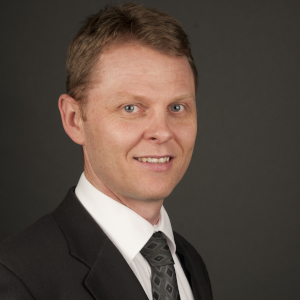 The principal of an Australian firm has highlighted how junior legal professionals can fast track their careers by making partner in five years or under.
Cullens Patent and Trade Mark Attorneys principal Bradley Postma has written a book titled Junior to Partner in Under 5 Years, which reveals tips and tricks to help those new to the industry move up the ranks quickly.
"My aim was to provide the best career resource for legal professionals. It is essentially the book I wish I had been given when first entering professional services," Mr Postma said.
"The book includes practical advice and amusing anecdotes to assist with integration of new professionals into the firm environment. A smooth integration benefits the wellbeing of both the professional and the firm."
Speaking to Lawyers Weekly about the release of his book – which is available at all major online bookstores and achieved a fourth-place ranking out of 185 in the Career Guides category for new releases on Amazon in December – Mr Postma said he hopes it will prevent others from suffering setbacks similar to those he has experienced.
"I started off as an engineer and was working in an engineering firm, and it was very collaborative and it was a real team environment. Then I went into professional services with the mindset I'd picked up in engineering," Mr Postma said.
"Professional services is very different in that they're primarily autocratic firms and not as collaborative. I was slow to realise this and, by virtue of my own mistakes, I ended up getting the sack after a few years.
"I then turned my career around and became very successful in a short period of time. I took a good, hard look at myself and what went wrong. The point of writing the book is to help others make that transition a lot simpler and easier without suffering the same fall-backs as I did. It's essentially career advice, outlining a strategy for obtaining partnership in the shortest period of time."
Mr Postma said his book touches on numerous topics. The first of these explores what juniors need to do to move up in a firm.
"To move up quickly, the secret is to build your own practice. A practice is a selection of clients and files and so forth," Mr Postma said.
"There's two main components to building a practice. The first one is you need to learn the job and perform the work efficiently. Most people will pick that up and do that quite well, but the trick really to get ahead quickly, particularly in times like these, is to find new work, rather than just rely on people giving you work. Therein lies the truth and that's where most people falter."
Increasing billings is another tactic to get ahead quickly, according to Mr Postma.
"The number one way to increase billings is to value your time. In my experience very few professionals will gauge their clients. The converse is normally true: they don't value their time, and they undercharge or throw a lot of time away," he said.
"The first step in increasing your billings is recognising your value to the client and capturing more of your time. Good clients will always pay for good advice but you'd be amazed – and I've seen it in three different firms – how many people work for six hours, provide meaningful advice and charge for two.
"[That being said,] it is a double-edged sword. There's a responsibility for people to act diligently and quickly. With high billing rates comes the responsibility to act efficiently. You can't just turn on the clock and blow away the time and issue a big bill at the end of the day, that won't work."
In addition to this, Mr Postma said it is vital to work efficiently and know the balance between work and home life.
"You have to have a strategy and execute it. In terms of staying motivated, I think a key component is to make sure you take leave and look after yourself. It's important to work hard but not to exhaustion; there has to be a balance," he said.
"If you work hard and absolutely flog yourself getting to partner, working crazy hours, it's not sustainable.
"If you work efficiently, there's no reason why you shouldn't be able to take breaks. I'm testament to that. I've pretty much always gone home at 5 o'clock every day, I don't often get in the office before 8:30 and I did it quite quickly, but when I'm in the office I'm there to work. I don't spend 20 minutes at the water cooler talking to people about football on the weekend. It's all business."
Mr Postma noted that it's important not to blur the lines between work and home life.
"I think another important aspect is not to mix business and pleasure. What I mean by that is, you have to make the distinction between work and home. Checking emails and working late at home is not conducive to a happy home life. By the same token, being at work and taking phone calls from your wife all day is not conducive to a good work life," he said.
"You get people that really blur the boundaries, much to their own detriment. If you keep them separate, you can have an excellent business life and an excellent home life, but if you merge the two, you have a half-baked home life and a half-baked business life.
"The lines are too blurred and I think it's becoming more commonplace with the erosion of traditional workplaces, frankly. A lot of our juniors now want to work from home. I can understand that they need the flexibility because they need to look after their children, and if that works for them, that's OK, everyone is different, but you have to be very careful not to blur the boundaries.
"In that case, you'd want to have a separate space where you're locked away from everyone else and that's where you work, and when you go into the lounge room you don't bring the computer with you and continue to work. If you're on your own you can be more diligent." 
In 2016, Burgess Paluch Legal Recruitment director Doron Paluch also shared some tips for moving up the ranks quickly. His advice was primarily focused on how senior associates can gain the promotion to partnership.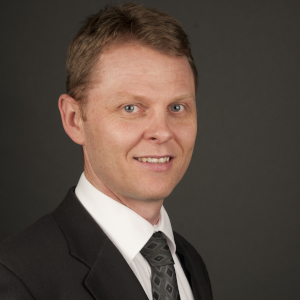 Pictured: Bradley Postma, principal, Cullens Patent and Trade Mark Attorneys.