Hong Kong legal services provider touches down in Aus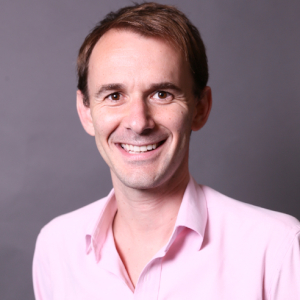 A Hong Kong-headquartered provider of online legal services has launched in Australia this week.
Dragon Law launched in Australia and New Zealand yesterday, marking them as the fourth and fifth countries to gain access to the platform since it first went live in 2015.
Dragon Law works by empowering businesses with the ability to take a DIY approach to drafting legal documents. This is completed with an "intuitive user interface that guides you through a step-by-step Q&A while you are reminded about your legal rights and obligations".
The aim is for users to obtain legal documents that are customised for their specific business situation in a simple, quick and cost-effective manner.
The platform is also said to help lawyers become more effective, as it automates a "huge portion" of lawyers' day-to-day admin work.
According to Dragon Law co-founder Daniel Walker (pictured), law firms that take their legal processes to the cloud save time on drafting and researching for precedents, minimise error and risk, and move towards a paperless yet secure environment.
"We've spent a lot of time analysing the legal technology landscape in Australia and have always known it to be a competitive market," Mr Walker said.
"However, it's also a mature market where businesses understand the sophistication and value in SaaS [software as a service] technology. We're not just a template business and we'd never want to be one – we're in the business of helping businesses and law firms discover a better way to do what they already need to do.
"We provide an end-to-end solution that helps businesses of all sizes take control of the way they manage legal, become more productive, and save time and money in the process."
The idea to launch Dragon Law was conceived in 2012, when Mr Walker and co-owner Jake Fisch decided to revolutionise the way businesses perceive and manage legal matters.
The Dragon Law app was first launched in beta in Hong Kong in 2015. Following this, Dragon Law launched in Singapore in 2016, and is now available in Hong Kong, Singapore, Malaysia, New Zealand and Australia.
Dragon Law currently employs approximately 50 staff across Hong Kong and Singapore, and is said to be hiring aggressively in Australia and New Zealand to support its growth plans.