Firm gains leg-up on competition for foreign clientele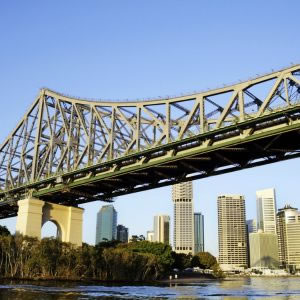 A Brisbane-headquartered firm has announced it has made a strategic investment in its staff to meet the needs of Australia's multicultural landscape.
Shimizu Kokusai Law Office (SK Law) has announced it has upped the ante on hiring staff that are fluent in languages other than English, to be able to offer clients lawyers who suit their needs and personal circumstances.
The firm said its lawyers collectively speak more than 15 languages, including Cantonese, Mandarin, Japanese, Vietnamese, Arabic, German, Polish, Czech, Spanish and Italian.
SK Law chief operations officer Paul Catchlove said the firm has a unique offering for people in need of legal services due to its entire executive and legal team being multilingual.
"In a multicultural nation such as Australia it is very beneficial to be able to offer this type of service to our clients," Mr Catchlove said.
"There are few firms in Brisbane with the ability to converse in so many languages.
"Many of our lawyers are also registered migration agents. The ability to speak so many languages is comforting for clients for whom English is a second language."
Mr Catchlove said SK Law is also proud to be a boutique law firm with a practical view of providing legal services.
"In today's complex world, advisers that speak your language and communicate effectively are a necessity. This is our multilingual firm's strength," he said.
"SK Law is continually seeking to provide clients with an improved service at a lower cost and offer an alternative to larger, full-service firms.
"In saying that, we are also open to partnering up with other firms to engage and broaden our network."
SK Law is part of the Go Australia Group, which also includes Injury & Accident Lawyers, Go Australia Visa Consultants and Conveyancing Home QLD.