Lawyer slams 'misguided' One Nation pre-nup policy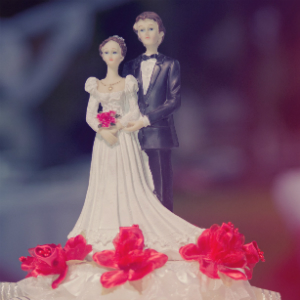 A family lawyer from Toowoomba has responded to Senator Pauline Hanson's 'blueprint for Australia', describing her so-called solutions for family law as impractical.
One Nation senator Pauline Hanson has shared her vision for a "better Australia", just in time for the first parliamentary sitting week of 2017.
The exclusive interview, published in Sunday's Courier Mail with the headline 'Pauline Hanson's blueprint for Australia under One Nation', suggested that the controversial politician planned to meet with judges over the coming weeks to discuss how the family law system could be reformed.
"Family law is high on my agenda. I just think it needs a complete overhaul. It needs court-approved premarital agreements on finance and parental issues. So before someone goes into a relationship or a marriage, you must have a premarital agreement. It would be confidential [and lodged with courts]," Ms Hanson told AAP.
"We've got to free up our court system. It's overloaded. A lot of judgments aren't being handed down for years," she said.
The senator's remarks follow her earlier criticisms of the courts' management of family law matters, levelled during her maiden speech to the Upper House last year. The views of the One Nation leader were met with vocal opposition from legal practitioners, decrying Ms Hanson's portrayal of family lawyers as money-grabbers.
This week's new policy offering from Ms Hanson, as it relates to family law, has again stoked discomfort within the legal fraternity.
Accredited family law specialist Andrew McCormack said the family law overhaul proposed by Ms Hanson is "misguided at best" and that her "solution" is neither practical nor appropriate.
While provisions already exist for couples to enter into the kind of premarital agreements that the senator proposed, they cannot anticipate the range of future problems a couple might face. Mr McCormack added that processing these agreements through the courts, in the volume proposed by Ms Hanson, is infeasible.
"When a person enters this type of agreement, they are basically signing their rights away to have a court determine a future situation. Trying to bind someone to an agreement like what Ms Hanson is suggesting isn't the answer to family law in this country," Mr McCormack said.  
"Unless you have a crystal ball that can tell you the future, you are never going to know what might happen in a relationship […] Problems arise, circumstances change, and unfortunately, on the statistics that I [have] seen, violence occurs. 
"The agreements that she is suggesting won't fix the situation," he said.
Mr McCormack, who works for specialist family law firm Best Wilson Buckley, explained the complexity involved in seeking court approval for how financial and parenting matters will be handled if a couple later separates.
"These types of agreements exist but they are very technical documents that require all parties to have independent legal advice to make them effective," Mr McCormack said.  
"Trying to have couples agree on what is to happen if they separate in the future is not going to assist the chronically underfunded legal and court system that administers family law in Australia," he said.