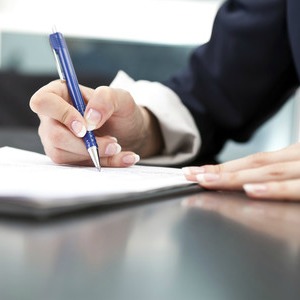 Nexus Law Group has revealed the reasons behind its recent acquisition of Australian Lawyers Network.
Earlier this week, Nexus revealed it has continued its rapid growth trajectory by acquiring Australian Lawyers Network (ALN) and appointing a number of new consulting principals.
Under the acquisition, ALN founder Alan Prasad will become a partner within the Nexus team. He brings with him three consulting principals – Michael Holmes, Gene Goodsell and Gia Ghazi.
Speaking to Lawyers Weekly, Nexus managing partner Marcus McCarthy shared the process of the acquisition.
"It was simply a matter of joining the businesses by a simple merger and transition of ALN's business network into Nexus," Mr McCarthy said.
"As part of this process, Alan Prasad has joined Nexus as a partner in the central hub office in Sydney. He will continue to run the ALN business unit within the broader framework of Nexus and grow the Sydney office."
Mr McCarthy said the acquisition of ALN will allow the NewLaw firm to bolster its presence to a larger portion of the APAC market.
"As ALN was a successful practice in its own right, the acquisition allowed Nexus to strengthen its lawyer network with particular skill sets in corporate, commercial and employment law, as well as leverage off some strategic relationships in Singapore and Fiji," Mr McCarthy said.
"For Nexus, ALN offered the beginnings of [a] strong lawyer cohort, including international connections, which could benefit from the systems Nexus had built.
"For ALN, it was the opportunity to join a strong national brand with a greatly aligned strategic vision and a software system that could effectively run a global network."
Mr McCarthy said the acquisition of ALN had been on the cards for a while given the similarity of its models and practice ethos to Nexus'. He also noted that the acquisition presents mutually beneficial opportunities for the two parties.
"[We were] aware of the alignment between their strategic visions and views on the future of the profession. Both adhered to the fundamental view that there was a better way to practise law," Mr McCarthy said.
"ALN had the beginnings of a solid contractor business but lacked a cohesive system like [Nexus] to fully connect its cohort of lawyers.
"Nexus had undergone a serious period of growth nationally and after it won several industry awards, including Boutique Firm of the Year [at Lawyers Weekly's 2015 Australian Law Awards], and finalist for Law Firm of the Year [at Lawyers Weekly's 2016 Australian Law Awards], it was decided that both businesses were perfectly matched to leverage off their respective mutual achievements."