KWM Australia reaffirms strong position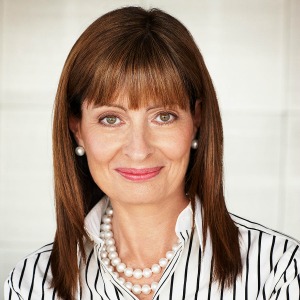 The chief executive partner of King & Wood Mallesons Australia says the firm's strategic positioning and focus on instilling a healthy culture have put it in a good position for further growth, despite the collapse of its European arm.
Speaking to Lawyers Weekly following KWM Europe's dissolution last month, chief executive partner Sue Kench (pictured) said the breakdown of the overseas practice has not affected the Australian practice due to it having a "very deliberate strategy" over the past three years.
"Three years ago we had a really good look at where we were down here and the last three years have entailed a very deliberate strategy about going back to basics," Ms Kench said.
"What are the basics? One is making sure we have the very best people here and that our people are fully engaged and committed to our business. Having a great group of people is also about making sure that you bring those best minds together to do great work for the clients, and they do.
"Then it's really focusing them all on 'Who are our clients, what's our strategy in relation to those clients, what sectors do we play in and how do we make sure we bring the best of the firm to them?'. So it's been a very deliberate strategy over the last three years, very deliberate to go back in and have a look at the capabilities that we have in the firm and making sure we have what we need, so we've got growth in the business because of that."
Ms Kench said the focus appears to be paying off, as it has become evident that the firm is seeing considerable traction in a range of practice areas.
"At the moment M&A is very strong, private equity is very strong, real estate is very strong and banking and finance is really strong. A lot of our strategy is making sure that those practice teams are weighted appropriately to the market so that we're not under or overweight in any particular area," she said.
"A lot of the work that's been done over the past three years is figuring out how we make sure that the firm has adjusted itself to what's required in the market, that we're not overweight anywhere and, importantly, that we have the capability that the clients need and being nimble enough to adjust to that as well."
Ms Kench said another key factor of KWM Australia's success in comparison to its European counterpart is its M&A and resources practices – which she said enable the firm to maintain its strength.
"The Melbourne office has had a really strong couple of years and Sydney has come back. M&A is so much a part of the Sydney office and when M&A does well it just feeds itself out to the rest of the firm," Ms Kench said.
"Generally speaking, firms in Perth have always structured themselves by having regard to that resources practice, so that is a little more volatile but, again, our Perth office has done really well and has come back and taken market share in Perth too. We're very strong in terms of that market, very strong financially."
Ms Kench said she is confident that KWM Australia has the capabilities to go from strength to strength, despite the firm's European arm sparking initial concerns from those outside the Australian practice.
"When the situation with Europe happened it was like 'Oh, that's a bit of a blip', but the Australian firm is in a strong position. We could have done without it but we're strong," she said.
"This last year we had 12 internal partner promotions, we invested significantly in the training of our people and also clients as well, so as long as you're investing in the right things and know where you're going you'll be OK."