Boutique firm to unveil 'high-tech' office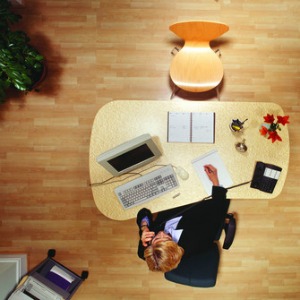 A Gold Coast boutique law firm has announced it is establishing a new office space, complete with high-technology capabilities.
Specialist injury law firm Maelstrom Lawyers has revealed it is launching the new office space in a property at Bundall that it has just fully renovated.
The five-year lease at 16/13 Karp Court, Bundall, will see the firm obtain 171 square metres at a net rental of $38,500 per annum.
Maelstrom Lawyers legal practitioner director, Michael Andersen, said the reason for the development of the new office is due to the firm needing additional space after growing from a sole practitioner to a team of five.
This includes a new WorkCover lawyer, Nicole Stewart, who was previously with Shine Lawyers and Maurice Blackburn Lawyers.
"We chose this office because it has a lot of natural light and is surrounded by greenery, and has glass on four of its five sides, which is unique," Mr Andersen said.
"Maelstrom Lawyers is also the first Gold Coast-based business to be approved Fibre400 by TPG. This will increase our internet speed by 100 times more than what is currently on offer.
"We're dedicated to providing clients with the highest quality legal work so we have invested in the Fibre400 installation."
Mr Anderson noted that the new office offers an excellent working environment for his team.
"We have completed a full office fit-out with the assistance of office designers Amicus, which includes a gym," he said.
"The Bundall office building [also] has an on-site café and Maelstrom Lawyers have five car parking spaces."
Maelstrom Lawyers was founded by Mr Anderson, who was previously with firms Trilby Misso Lawyers and Slater & Gordon.
Mr Anderson noted that he has ambitions to make Maelstrom Lawyers the "go-to" personal injury law firm on the Gold Coast.