National program aims to shake old ways of thinking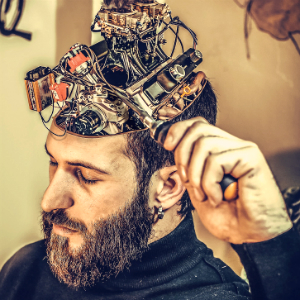 A new program announced by the Law Council of Australia sets out to stare down the unconscious bias preventing lawyers from achieving a fulfilling career in the legal profession.
Equality before the law can seem like a lofty aspiration, especially when inclusion is out of reach for people working in the legal profession. However difficult they are to gauge, both principles are critical to an overarching national strategy for diversity in the Australian legal profession, spearheaded by the Law Council of Australia (LCA).
Last week LCA president Fiona McLeod SC (pictured) announced that the organisation would be rolling out a new program to dig out "entrenched inequity" in the legal profession. She said that addressing unconscious bias was akin to taking the bull by the horns.
"Addressing unconscious could be the key to unlocking future diversity that would advantage the Australian legal profession – in terms of gender, and also in other fields of diversity," Ms McLeod said.
Identifying the barriers to diversity and inclusion in any given workplace can be a complex task, making the job of redressing those hurdles difficult. However, Ms McLeod pointed to the potential loss of talent and productivity as important reasons why the effort is worth it.
"A deliberate focus on diversity enables organisation to better attract and retain top talent, allows for the use of a great talent pool and boost productivity," Ms McLeod said.
From March, all Australian lawyers can access the LCA's unconscious bias program. The training will be offered through in-person workshops and online courses. Enlivening leaders to their unconscious bias and what impact that has on decision-making in the workplace is a key focus of the program.
"Addressing unconscious or implicit bias encourages better decision making and new approaches to problem solving," Ms McLeod said.
Ms McLeod went on to explain that the natural inclination to favour colleagues who shared similar traits to decision makers, including characteristics like gender and ethnicity, was determinative of the "unconscious" or unintended barriers that block some people from progressing in their chosen careers.
"Human beings are hardwired to notice personal characteristics and to prefer those with attributes or experiences similar to our own without conscious awareness.
"Research demonstrates that this can lead to skewed decision making concerning recruitment, promotion and allocation of work and entrench inequity," she said.
Ann-Maree David, the president of Australian Women Lawyers (AWL) welcomed the new initiative as a useful tool to help lawyers understand how they process information. She said that the theme of the program, which picks up on the challenges of intersectional diversity, was a smart and nuanced answer to the problem facing the Australian legal profession.
"This training is one of a vast array of tools that can and should be utilised to address systemic and ongoing bias in the profession and beyond," Ms David said.
"The flow on effect will be learning how we can improve our decision making, particularly when those decisions affect other people's lives and careers," she said.
The LCA engaged diversity and inclusion consultants Symmetra to develop the program.
According to Ms David, structural change is the next step towards a profession that is more inclusive. The fact that women comprise a clear majority among law graduates and admitted lawyers however continue to leave the legal profession "in droves" shows sexism is entrenched, she suggested.
Ms David also called for ongoing attention to be given to the systemic issues highlighted in the LCA's National Attrition and Re-engagement Study. Among those, she identified the small number of women in senior legal roles, the limited allocation of flexible, interesting work to women and "the ever-persistent pay gap" as priorities.
"Individual training to address preconceived biases is useful, but structural changes are also necessary," Ms David said.