SME law firm benefits with disbursement funding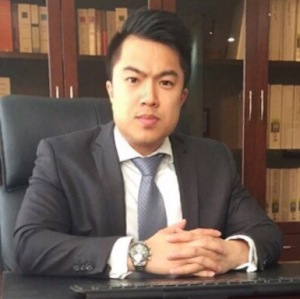 A boutique law firm has experienced significant wins from using disbursement funding, including the ability to take on an increased volume of matters without the restriction of cash flow issues.
Disbursement funding is described as a practice that is geared to assist SME law firms, personal injury law firms, commercial litigation firms and family law firms.
By definition, according to JustKapital Disbursement Funding general manager, Anthony Hersch, "It is the provision of finance for third-party costs (disbursements) that a legal firm incurs on behalf of their clients that forms part of any litigation."
"The reason this financial solution is powerful is it allows the law firm to defer payment of disbursements until settlement, or up to 30 months – whichever comes first," Mr Hersch said.
One legal professional who has made the most out of disbursement funding is Andrew Le (pictured), principal of Andrew Le & Associates.
Mr Le set up his boutique law firm 15 months ago in Cabramatta, NSW. Like many SMEs starting out, Mr Le identified that managing cash flow was crucial to his firm's success, in terms of both its operations and growth capabilities.
Mr Le said since his firm utilised disbursement funding with JustKapital Disbursement Funding, it has reaped a number of rewards.
"Cash flow is the biggest concern for any start-up. I used disbursement funding at the firm I was at prior to setting up my own business and experienced its merits firsthand," he said.
"Knowing that I was able to tap into this type of funding solution from the outset contributed to the decision to start my own practice."
Similarly, Mr Le said he has used disbursement funding to increase the firm's capacity to take on an increased volume of cases, without the restriction of cash flow tied into disbursements.
"It provides more cash flow flexibility and has directly contributed to our growth," said Mr Le.
Mr Le said while his firm deals with all areas of law, it has a primary focus on personal injury matters – something he said aligns well with disbursement funding.
Mr Le explained that personal injury cases often require expert reports, which include medico-legal reports, radiology reports and barristers' fees.
There are often other types of expert reports or expert witness fees, all of which can be cost prohibitive. This may lead to the case either not proceeding or not being seen through until completion, he said.
"We've mainly used disbursement funding to cover client's medico-legal reports, which average out to about $4,000 per case," Mr Le said.
"A typical file or claim is not usually resolved for 18 to 24 months, which can be really hard with cash flow. This is where disbursement funding performs a critical role – it allows lawyers to perform their service and operate their firms without working capital issues."
Commenting on Mr Le's success with using disbursement funding, JustKapital Disbursement Funding general manager Anthony Hersch said, "In the legal space, we continually find that cash flow is the critical measure that influences an SME law firm's capacity".
"Disbursement funding releases working capital, enables cases to move forward quickly, allows greater cash flow flexibility, increases the number of cases – without cash flow implications – and ultimately helps facilitate growth," he said.
In addition, Mr Hersch said using disbursement funding can give smaller law firms like Andrew Le & Associates a competitive edge, and place them in a position where they can compete with larger firms for business.
"We encourage firms to continue to utilise disbursement funding to provide a vital role to boost in the organisation's operations, sustainability and future earning potential," Mr Hersch concluded.